news
Former Trooper Drives From UK to Ukraine to Deliver Aid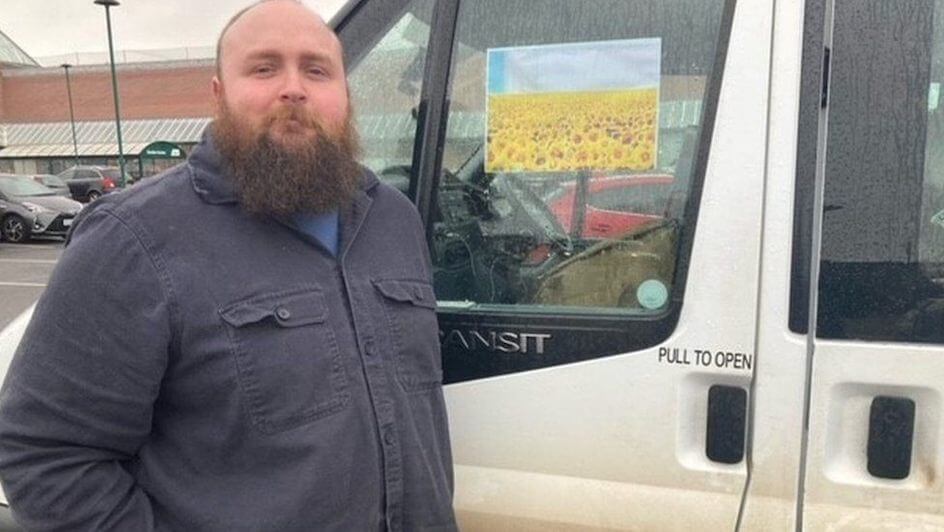 The Russian invasion of Ukraine has dampened spirits across the globe, but United Kingdom citizen Tom Littledyke decided to help by delivering supplies to those affected in Ukraine – over 1600 kilometres away!
The 31-year-old former Royal Marine reservist from Lyme Regis, Dorset county felt compelled to assist upon seeing photos of war-torn families in the eastern European country.
On Monday, 28 February, Littledyke started raising funds, and within 12 hours he had managed to gather over £4000, which he then used to fill his 16-seat minibus with toys, blankets, food, and other supplies for the journey.
Littledyke left his seaside town early the following morning and travelled through France, Belgium, Germany and Poland to bring "a tinge of hope and warmth."
He said: "It doesn't matter what we do as long as it's something in the right direction. There's so many of us who want to help."
Upon arriving in the region, he ferried – besides those brave souls looking to join the combat – 60 women and children from the town of Lviv to the Polish border roughly 60 kilometres away over the course of four trips.
Littledyke and his partner, Georgia Wellman, still continue to collect funds for aid and he intends returning to Lyme Regis to discuss his next adventure, which they hope will be a 12-car convoy.
Image Credit: Source