news
Fuel Tanker Tragedy Avoided in Nigeria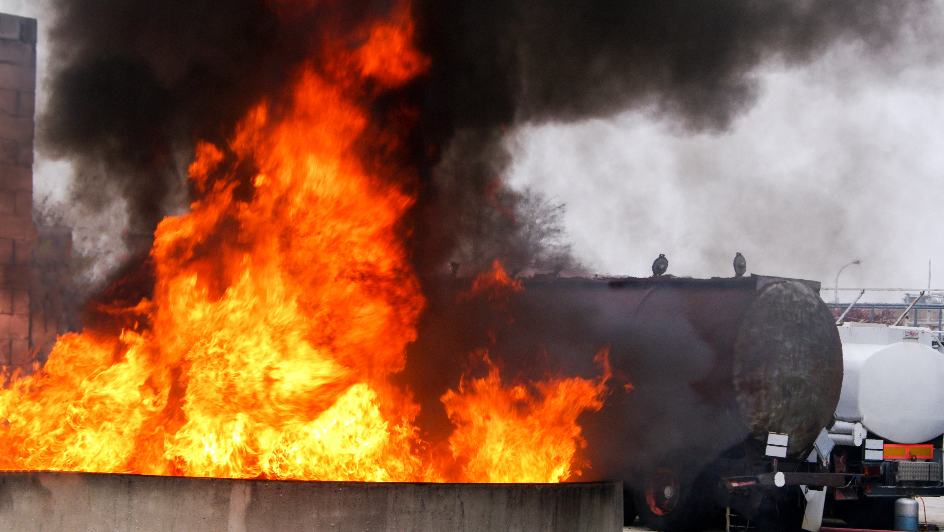 Driver Ejiro Otarigho is being hailed as a hero for driving a burning fuel tanker away from a densely populated suburban area in Warri, Nigeria on Saturday, 11 June.
Although Otarigho originally planned to drive the burning truck to a local river, the steering wheel became stuck, making the plan nearly impossible to carry out. Instead, he had to park in an open space before being pulled to safety by nearby spectators.
Thankfully, due to Otarigho's actions, there were no casualties.
The event highlights an ongoing, disturbing issue for Nigeria, which has seen a rise in fuel tankers catching fire and other road-related accidents. 
This year alone has seen two separate major fuel tanker incidents in the capital city, Lagos: the first in February, when 17 people – including a child –  were killed during a collision with a bus. 
The second incident occurred at a bus station in April; just one person died, but several homes and other types of property were lost.
Ill-maintained roads and poor safety standards make it difficult to properly tackle the issue, despite both the Federal Road Safety Corps and President Muhammadu Buhari being aware of it.