soccer
Gabriel Jesus is Bringing Sexy Back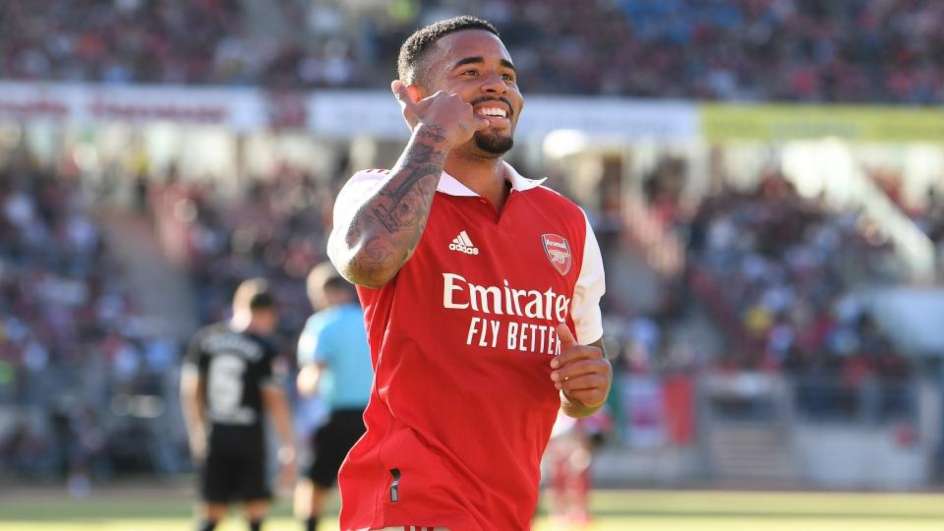 Arsenal forward, Gabriel Jesus, has caught the eye of well-known actor and Gooner, Idris Elba.
In an interview with an international sporting publication on Wednesday, 27 July, the "Luther" star mentioned that he was excited for the upcoming season and is particularly impressed by Jesus.
"The signing is definitely going to put a bit of sexiness, a bit of pizzazz into the team," Elba said, before going on to add: "A striker comes in and is worth what he says on his number. I think that is always going to make the lads feel a lot more confident."
The 25-year-old Brazilian international just transferred over to Arsenal from Manchester City at the beginning of July for a stunning £45 million. However, he's already proving his worth.
The forward has already scored four goals in as many matches, and was the first to score at the 15-minute-mark in Arsenal's latest match against Chelsea last Sunday, 24 July in Orlando, Florida.
The Gunners went on to win the friendly by 4-0.
Arsenal will play their final friendly on Saturday, 30 July before the English Premier League season officially starts. They will host Spanish team, Sevilla, at Emirates Stadium in London, England.
Image Credit: Source