soccer
Haaland Scores Big in Man City 6-0 Win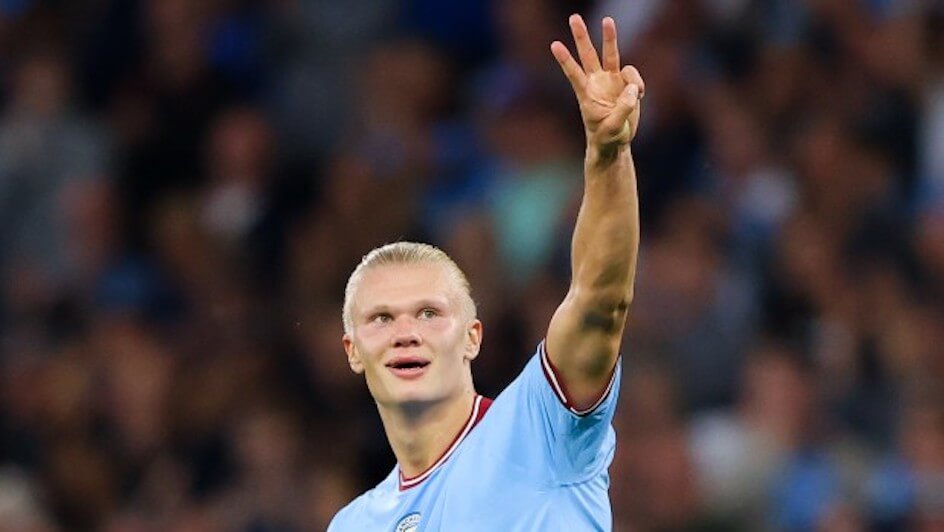 Erland Haaland has been making a name for himself since joining Manchester City, and his hat-trick during their 6-0 thumping of newly-promoted Nottingham Forest shows he doesn't intend on slowing down any time soon.
On Wednesday night, 31 August, the 22-year-old Norwegian footballer found the back of the net three times: at the 12th, 23rd and 38th-minute marks. His team-mates, Joao Cancelo and Julian Alvarez, contributed nails to Forest's coffin in the second half.
The former golden boy of Borussia Dortmund was all smiles in a post-game interview: "It was about keeping doing what we did in the second half against Palace, play, play, play – it was nice. It's been good so far, I'm not complaining."
This is Haaland's second three-goal haul – his first was during City's 4-2 victory over Crystal Palace last Saturday, 27 August. In the space of just four days, he has broken the English Premier League (EPL) record of reaching two hat-tricks in the shortest amount of time.
Most impressively, he has bagged a total of nine goals across five EPL matches, and the 2022/23 season has barely even started.
Image Credit: Source