soccer
Haaland Shines in Man City Victory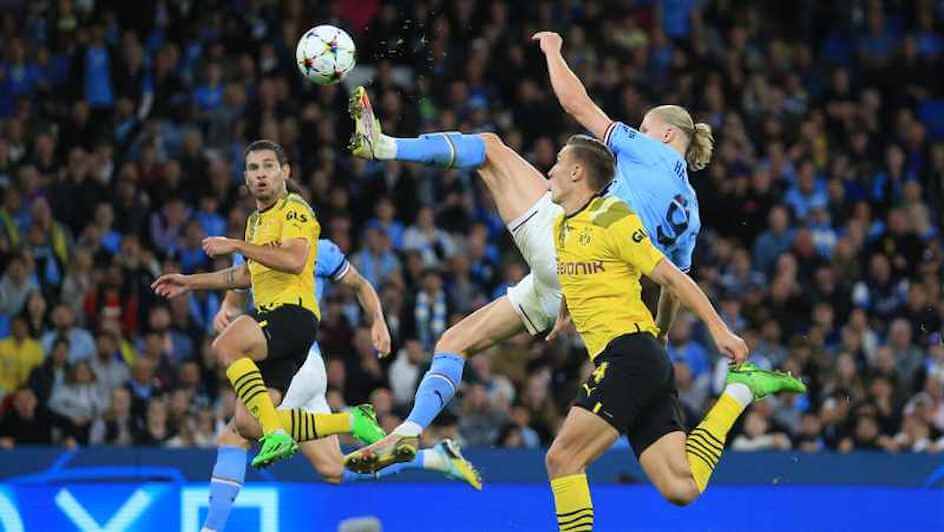 Erling Haaland secured a late goal to ensure a last-minute win for Manchester City against Borussia Dortmund on Wednesday night, 14 September.
The UEFA Champions League match was a battle from the start, with City making every attempt at a goal but failing to find the back of the net. However, first blood went to BVB's Jude Bellingham in the 56th minute, deflating the home side's fans at Etihad Stadium.
The nail-biter of a game eventually saw the Citizens level the scoreboard – thanks to John Stones' strike – but only with ten minutes remaining.
Four minutes later, a miracle occurred when Haaland stuck it to his former club with an incredibly agile left foot to make the final score 2-1.
A post-match interview had Pep Guardiola ecstatic about the Norwegian striker's talents: "What a goal. I remember a long time ago in Barcelona Johan Cruyff scored one quite similar against Atletico Madrid. It's nice [that] Erling emulated Johan Cruyff."
Image Credit: Source