entertainment
Han Solo's "Star Wars" Blaster Expected to Auction for Big Bucks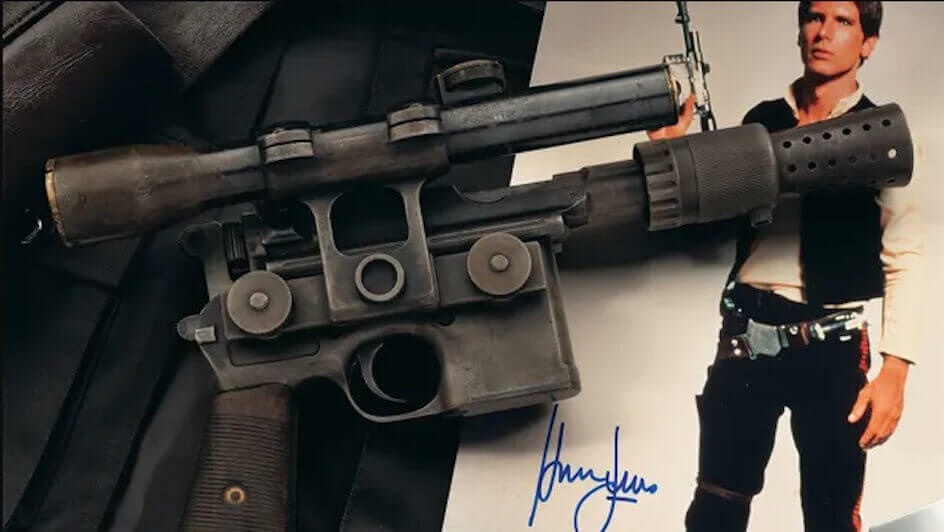 A little slice of cinematic history from the "Star Wars" film franchise is going on auction, and its estimated value is up to half a million dollars.
The original blaster that actor Harrison Ford used in the fourth film – playing the accidental hero Han Solo in 1977's "Star Wars: A New Hope" – was thought to be lost, but Rock Island Auction Company (RIAC) recovered the historic item in Illinois, USA.
RIAC will make it available for auction on the last weekend of August, and has placed it in the price range of between $300 000 and $500 000.
The futuristic prop, based on the German Mauser C96 handgun, is reportedly the only survivor of three made for the original, epic science fiction film trilogy.
Such artefacts fetch a high premium among diehard fans, as seen in June when an original X-Wing miniature prop sold for approximately $2.3 million at a Los Angeles Hollywood memorabilia auction.
Now's your chance to own one of film history's most iconic pieces, and ponder the age-old question: "Did Han shoot first?"
Image Credit: Source