entertainment
Heidi Klum Fans Out for 2023 Halloween Costume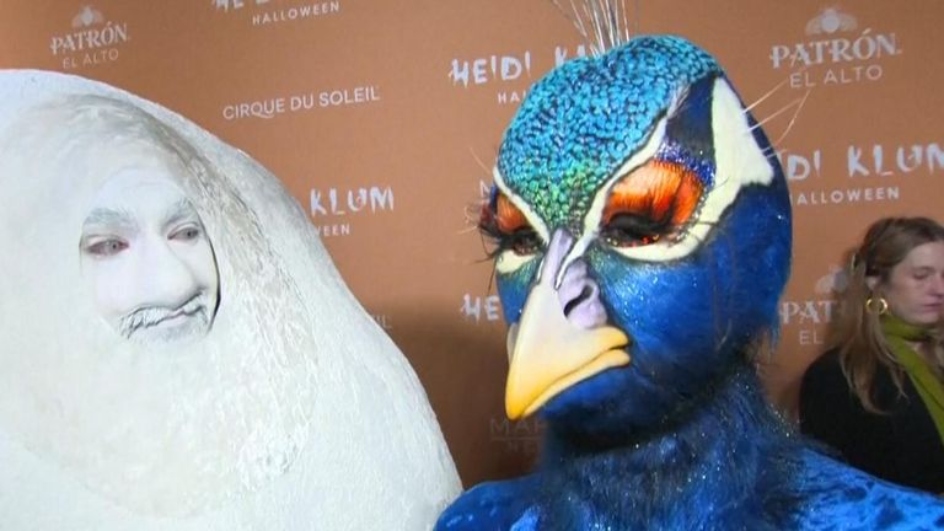 Ah, what would Halloween be without Heidi Klum and her elaborate costumes? Probably nowhere near as entertaining.
The 50-year-old model enlisted the help of 10 people this year to make a grand entrance at her annual Halloween party at Marquee New York, New York on Tuesday night, 31 October.
Klum stole the show in a cobalt blue bodysuit as part of an extravagant peacock costume, with the pièce de résistance being the tail of the bird, made up of several feathery Cirque du Soleil performers.
Tom Kaulitz, Klum's husband, was also on scene in an egg-ceptional costume that complemented his wife's theme: a peacock egg beside his beloved partner.
"I feel very naked right now," Klum told an international publication on the carpet of her annual event, before adding: "I need all my friends around me. I thought it would be fun to do a costume with a bunch of people … where we all make amazing formations."
Klum's 19-year-old daughter, Leni, chose to go the slightly more traditional route and appeared as a sexy version of Strawberry Shortcake. Kaulitz's brother, on the other hand, was also ready to embrace the theatrics and took his chance to dress up as a glamorous unicorn.
Image Credit: Source