soccer
Historic Moment As Morocco Enters The FIFA World Cup Semi-Finals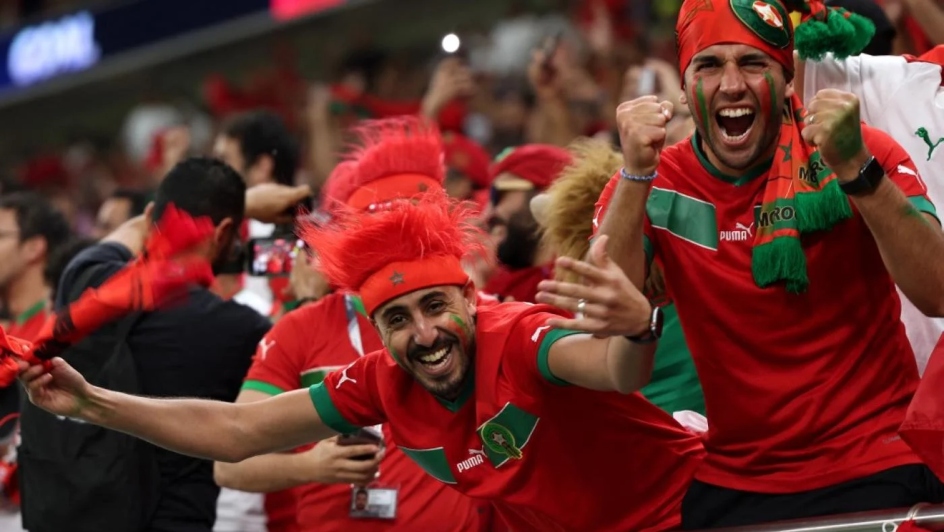 Fans around the world are celebrating, as an African and Arab nation will appear in the semi-final of the FIFA World Cup for the first time ever.
Morocco solidified their place in the semi-finals with a 1-0 victory over Portugal on Saturday, 10 December, at Al Thumama Stadium in Doha, Qatar. The north African giants will be proving their worth on Wednesday, 14 December, as they take on France at Al Bayt Stadium in Al Khor, Qatar.
Previously, Cameroon in 1990, Senegal in 2002 and Ghana in 2010, were the African countries that were able to make it to the World Cup quarterfinals. However, none were able to progress further.
The first and only goal brought overwhelming cheers from ecstatic Moroccan fans in the forty-second minute of the match as striker Youssef En-Nesyri claimed himself a place in the history books, with an assist from defender Yahia Attiyat Allah.
In the streets of London, England, chants of "Olé, olé, olé" and the explosions of fireworks could reportedly be heard. In Casablanca, the renowned port city of Morocco, crowds were said to be cheering "Qualified, qualified!" into the night sky.
Further celebrations were also spotted in Jerusalem, Israel, and in Baghdad, the capital of Iraq as the momentous occasion was recognised.
Image Credit: Source