soccer
Jadon Sancho to Leave Man U in January 2024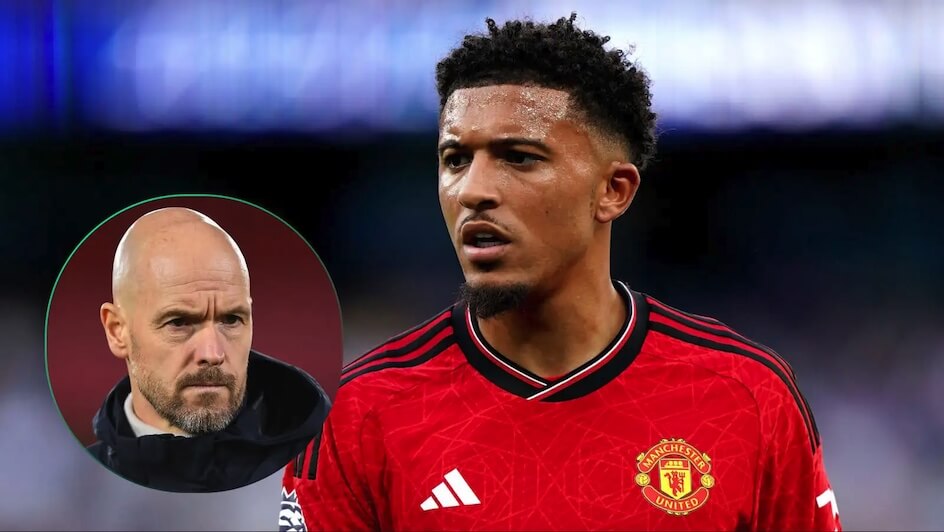 Jadon Sancho is on his way out of Manchester United early next year.
The bad blood between the 23-year-old winger and Red Devils boss, Erik ten Hag, has become apparent as the former was left out of the team during the club's 3-1 loss against Arsenal last month, owing to issues around performance and fitness, which then spilled over into a social media spat.
Sancho has become something of an outcast at Old Trafford, as disciplinarian Ten Hag has excluded him from most of the first-team facilities and training, leading to reports that the former Borussia Dortmund player will see a January 2024 exit from the English side.
The German football team sold Sancho to United for £73 million in 2021, but since then, his stock has fallen to roughly half that amount.
There is a hope that the new season will offer a fresh new start for the pariah player, but rumours say that his old club could be a lifeline, while Barcelona and Juventus might also be waiting in the wings with offers of their own.
Sancho still has the option of apologising to his head coach before then, but only time will tell which decision he ultimately makes.
Image Credit: Source