entertainment
Jamie-Lee Domburg Quits 'Expresso Morning Show'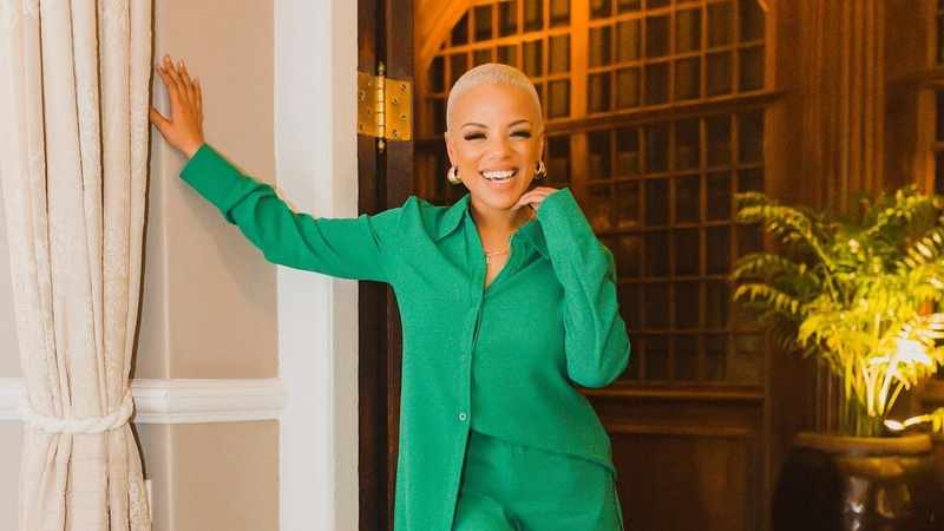 TV presenter Jamie-Lee Domburg fondly bid farewell to her followers at SABC 3's "Expresso Morning Show" this morning, Wednesday 31 August.
The presenter made the unexpected announcement via Instagram that she would be leaving the show after three years, just one day before her last episode.
In the lengthy post, the mother of one said, "Yes, sometimes one has to step away from something you love to gain that experience and that skill set to pursue a different path.
"If I ever do decide to come back, I'll be a better version of myself and more ready to serve this audience, but for now as a woman and a mom in South Africa, I have to take as many opportunities as I can to work on myself."
Many fans responded emotionally to Domburg moving on with her next chapter, including her colleague, Katlego Maboe, who said: "I don't have words to express how this saddens me – you have really found a special place in my heart, sis. We are family now and always."
Lunga Singama, a radio presenter at Heart FM where Domburg also works, wrote: "Thank you for brightening up our screens. Here's to an abundant future for you, Jamie."
Image Credit: Source