news
Jet Suit Takes Off in Police Test Drive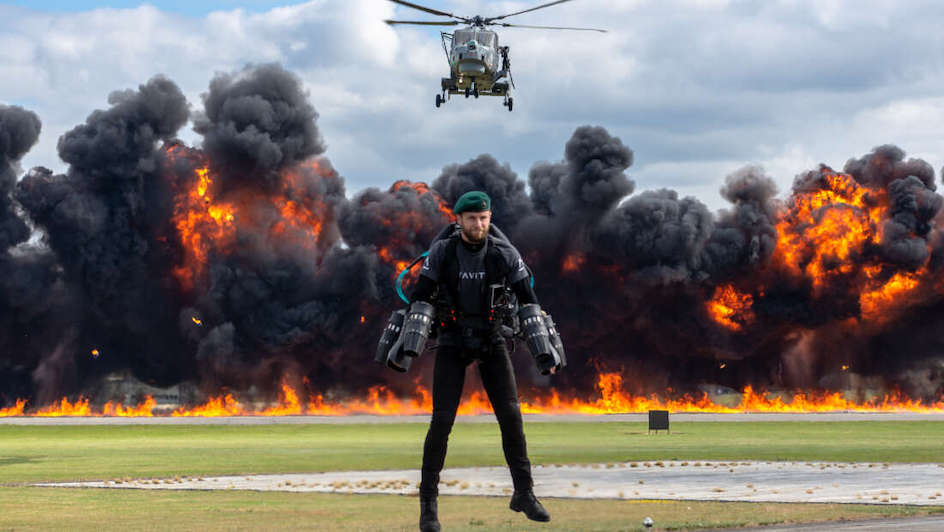 The future is coming in hot as the United Kingdom police tested a prototype flight suit as part of a new way to tackle crime, but don't expect any flying "robo-cops" just yet.
The Defense Science and Technology Laboratory – situated in the village of Porton, near Salisbury, England – put the new technology, called Gravity, on display for senior police and government officials two weeks ago to encourage more open-minded approaches to combatting crime and terrorism.
During a high-speed chase exercise that ended in a wannabe-criminal getting busted, test pilot Richard Browning showed off how Gravity propels a user through the sky using two small wrist-mounted, 1 000-horsepower jet engines which can reach speeds of up to 137 kilometres per hour.
Browning also happens to be the inventor of the human jet suit, and the founder of the company that helped develop it: UK-based company, Gravity Industries.
National Police Chiefs' Council Martin Hewitt said that the system is "incredibly noisy", but has "lots of potential".
Hewitt explained: "This is all about utility for police officers to be able to do their job better, do it quicker, keep people safer, keep themselves safe."
Image Credit: Source