entertainment
JoJo Siwa and Girlfriend Celebrate 5 Months Together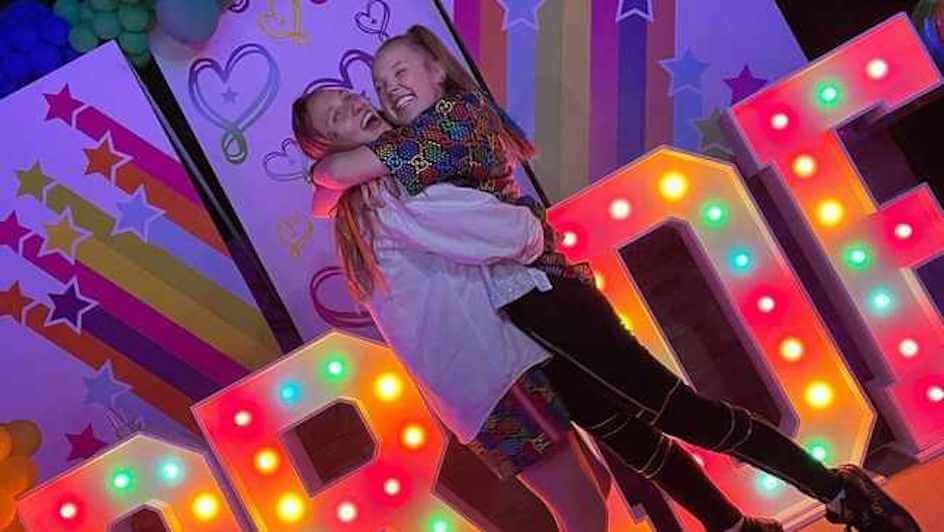 YouTube personality and singer, JoJo Siwa, recently celebrated five months with her girlfriend, Kylie Prew, and they're still gushing over each other.
The 18-year-old "Boomerang" hitmaker shared a photo of herself and her bae last week, happily hugging in front of a colourful background celebrating Pride month.
Siwa captioned the 5 June image with: "Happy pride month! It's time to celebrate being who you are and LOVING who YOU wanna LOVE!! [sic]"
She sweetly added: "It really has been the best 5 [sic] months of my life truly being exactly who I am and finding love has been the best part of it all. I love this human so much. I'm so happy."
Prew shared her own snap of herself kissing her girlfriend's forehead – with the caption "absolute favourite person" – in her Instagram Story post on the social media platform.
The young couple made the relationship "Instagram official" in February this year after a month of dating.
In April, Siwa came out as pansexual, saying that "her human is her human" as a succinct explanation for her orientation.
Image Credit: Source