entertainment
K Naomi Ties the Knot in Elegant Ceremonies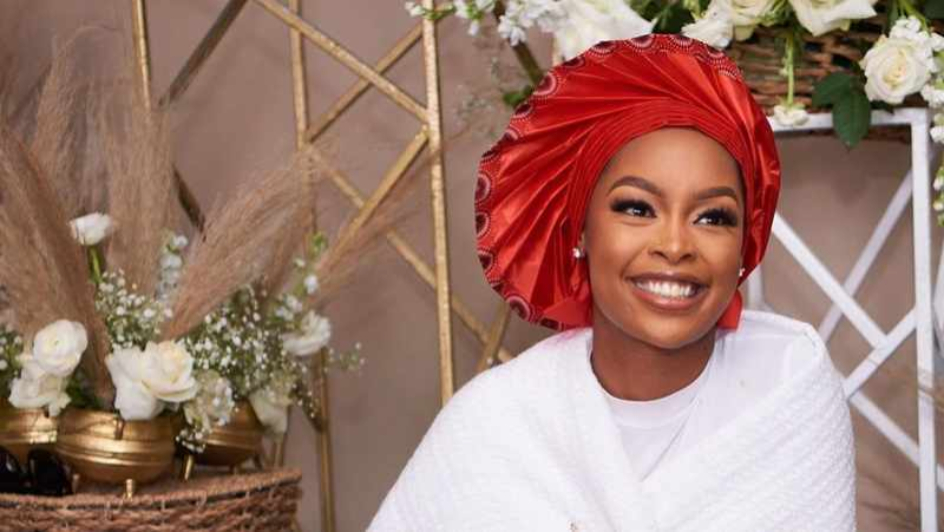 'Tis the season for wedding bells as media personality K Naomi has just revealed the pictures from her beautiful white and traditional weddings.
While rumours were circulating about the television presenter holding her second wedding to her long-time beau, Tshepo Phakathi, the pictures posted to Instagram on Monday, 5 September, and Tuesday, 6 September, have blown away any doubts fans may have had.
The extravagant ceremonies appeared to be a stunning mix of traditional Zulu and Western styles, and are said to have been held at her in-laws' home on Saturday, 3 September and Sunday, 4 September. 
A selection of Mzansi A-list celebrities attended, including celebrity chef Lorna Maseko and singer Nandi Madida, amongst others.
The star-studded, two-day event followed the couple's smaller, traditional Tswana wedding that was held in March earlier this year. The couple also share a baby girl named Baby P, who was reportedly born late last year.
As she shared the pictures, the new Mrs Phakade said that the nuptials were "everything she had imagined."
A different post highlighted K Naomi's love for her new husband, where she said: "I'm extremely lucky to have you. Thank you for inspiring, encouraging and comforting me. Thank you for always finding joy in making me happy."
Image Credit: Source