soccer
Kai Havertz Steps Up in Chelsea-Everton Match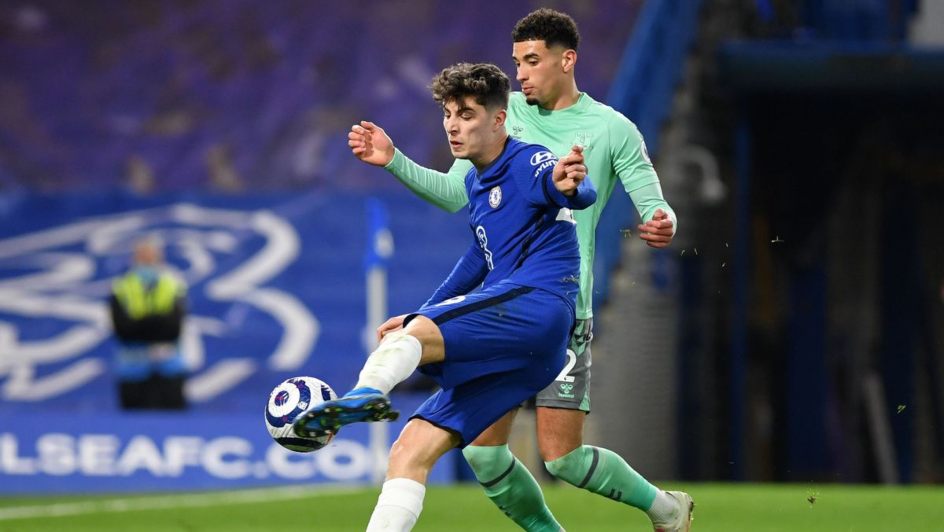 Chelsea midfielder, Kai Havertz, proved his mettle by helping his side gain a 2-0 English Premier League (EPL) victory over Everton at Stamford Bridge on Monday evening, 8 March.
The Blues' first goal came at the 31st minute after the 21-year-old German's shot deflected off opponent Ben Godfrey and into the back of the net for an own goal.
Come the 65th minute, Havertz was awarded the second-half penalty off Everton's Jordan Pickford, allowing Jorginho to double Chelsea's score.
After the match, coach Thomas Tuchel praised the midfielder for his stunning work on the pitch.
He said: "Very pleased with [Havertz]. It was the trust we gave him and he used that trust. He is a player who has all the ability to be a dominant figure in the offence and he stepped up."
With 50 points, Chelsea are now sitting pretty in fourth place on the EPL rankings below Manchester City, Manchester United and Leicester City.
Image Credit: Source