soccer
Legendary Managers Honoured in English Premier League Hall of Fame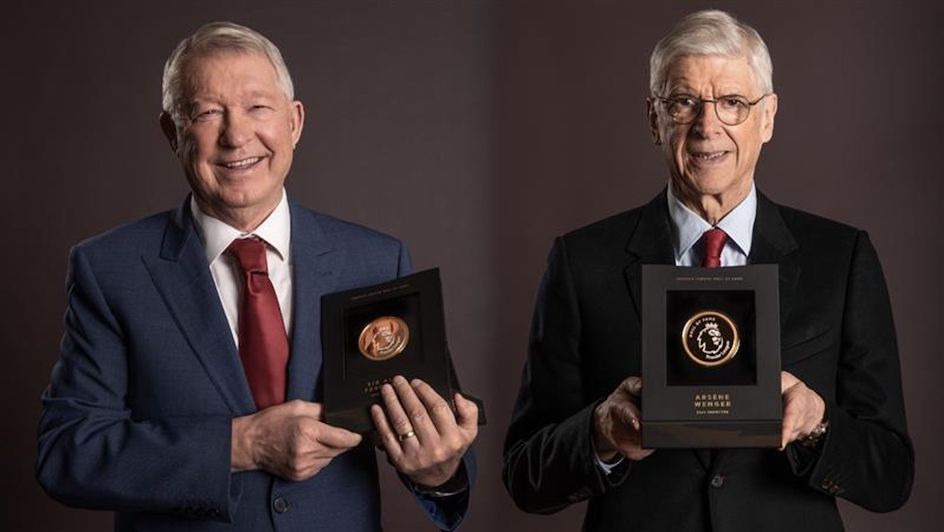 The English Premier League (EPL) has honoured two of the most famous managers in its history with inductions into its Hall of Fame.
Sir Alex Ferguson (former manager of Manchester United between 1986 and 2013) and Arsene Wenger (former manager of Arsenal between 1996 and 2018) were both honoured on Wednesday, 29 March, with the highest award an individual can receive since the EPL's inception in 1992.
The pair had one of the most iconic and intense rivalries for over a decade, starting in the late '90s, but their personal achievements are what brought them glory.
Eighty-one-year-old Ferguson saw his side win 528 of 810 games, and has the title of most successful manager in the League's history with 13 title wins for United, while winning silverware for three consecutive seasons on two different occasions.
Seventy-three-year-old Wenger guided Arsenal to 476 wins from 828 games, lifting the League trophy three times, and was at the helm of the club during their "Invincibles" era, where they never lost any of their 38 matches in the 2003/04 season.
"To share this with Sir Alex is a great honour for me. At the end of the day, you have respect and it will be a great opportunity to meet with him, share a bottle of wine and memories of our old battles," mused Wenger upon receiving the award.
Image Credit: Source