news
Little Girl Has Radio Chat With Astronaut in Space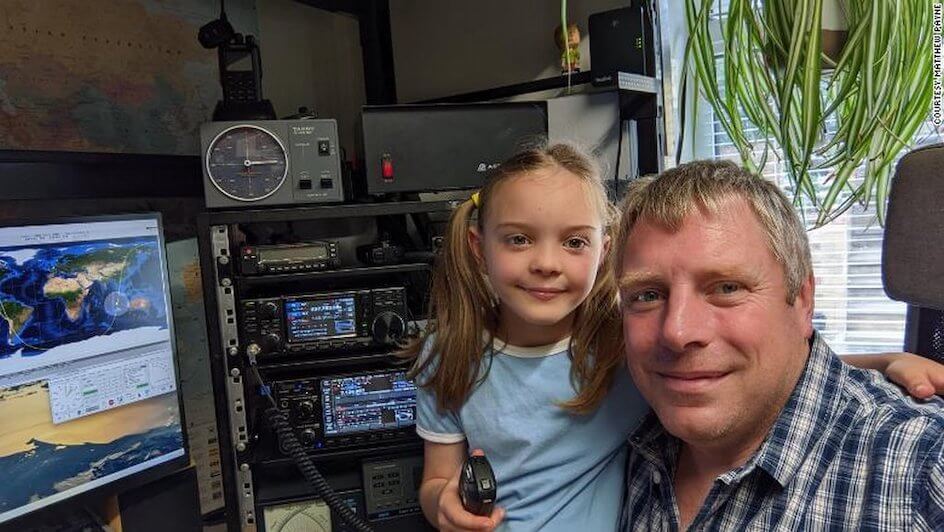 Not many kids can boast that they got to make a call to outer space, but for Isabella Payne, she got to talk to an astronaut on the International Space Station (ISS) via her dad's Ham radio equipment.
On 2 August, the eight-year-old from Broadstairs in Kent, situated in the south east of England, got to have a 45-second call with Dr Kjell Lindgren aboard the ISS as it passed over the area.
Isabella's dad, Matthew – who happens to be an amateur radio enthusiast of 15 years, and shares her passion for all things related to space and radio – was sitting late into the evening and heard about the ISS's position from fellow enthusiasts. He then dragged the still-sleepy little girl out of bed for the rare opportunity.
A Ham radio station is maintained aboard the orbiting space station so that astronauts can sometimes briefly chat with Earth – usually exchanging callsigns, name and location, along with a greeting and a 'Thank you' – which is typical with amateur operators or schools aiming to get students involved in science.
The 49-year-old American astronaut was "elated" with the contact, and tweeted about his new-found favourite the following day.
Matthew was "a little bit jealous" of Isabella's chat with Dr Lindgren but is glad she got the chance at an out-of-this-world conversation.
Image Credit: Source