soccer
Liverpool Goalkeeper Alisson Shown Two Red Cards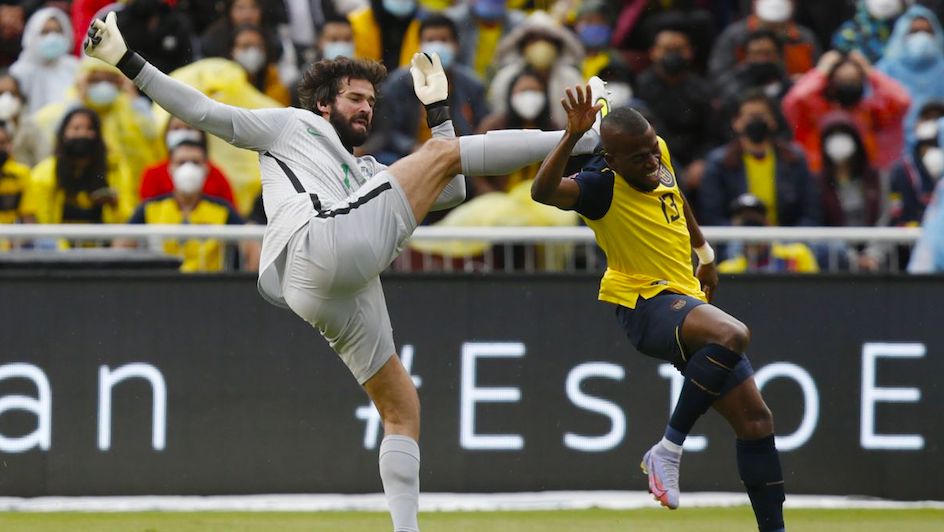 Liverpool Goalkeeper, known as just Alisson, was sent off twice during Brazil's 1-1 draw against Ecuador – but he was luckily saved by VAR both times.
Alisson received his first red card during the first half-hour, after he challenged an Ecuadorian forward, Enner Valencia, in the head with a high boot.
The umpire was then ordered to check the pitchside VAR monitor, and later revoked his initial red card, changing it to yellow, after replays confirmed that the keeper had kicked the ball first.
His second red card was shown during stoppage time, after the Brazilian appeared to have punched Ecuador's forward, Ayrton Preciado, in the head while trying to catch the ball.
However, VAR intervened again, and the referee ruled that Alisson touched the ball first, before colliding with Preciado.
The match ended on a dramatic note with emotions running high as two of Ecuador's players were sent off, but Alisson was spared once again.
Image Credit: Source