news
Mali: UN Peacekeeper Patrol Rocked by Bomb Blast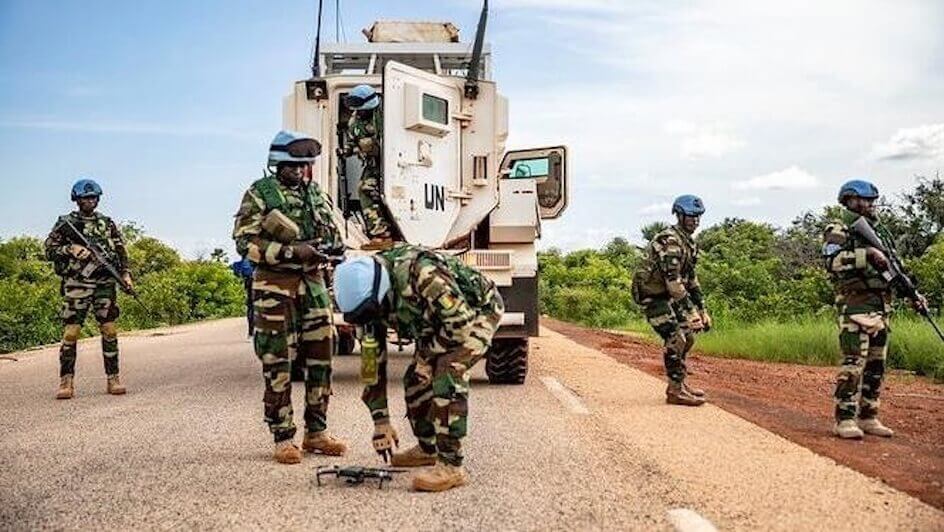 The United Nations (UN) peacekeeping forces suffered further loss of life when a patrol in northern Mali encountered a homemade mine.
Stephane Dujarric, spokesperson for the UN peacekeeping mission in the area, announced on Tuesday, 18 October, that earlier that day soldiers were searching for landmines in Tessalit when a nearby improvised explosive device (IED) went off, seriously wounding two and instantly killing their comrade.
The UN Multidimensional Integrated Stabilisation Mission in Mali (MINUSMA) had reported the day before that three UN peacekeepers from Chad had lost their lives in a convoy explosion that also left several others critically injured, in the same area.
MINUSMA has been combatting Islamic extremists in the west African country for roughly a decade; to date, approximately 180 soldiers have been killed, with 74 of those dying from IEDs.
El-Ghassim Wane, the head of the operation, recently requested more assistance during a UN Security Council meeting in New York, USA.
Image Credit: Source