soccer
Mamelodi Sundowns Trounce Maritzburg United 5-0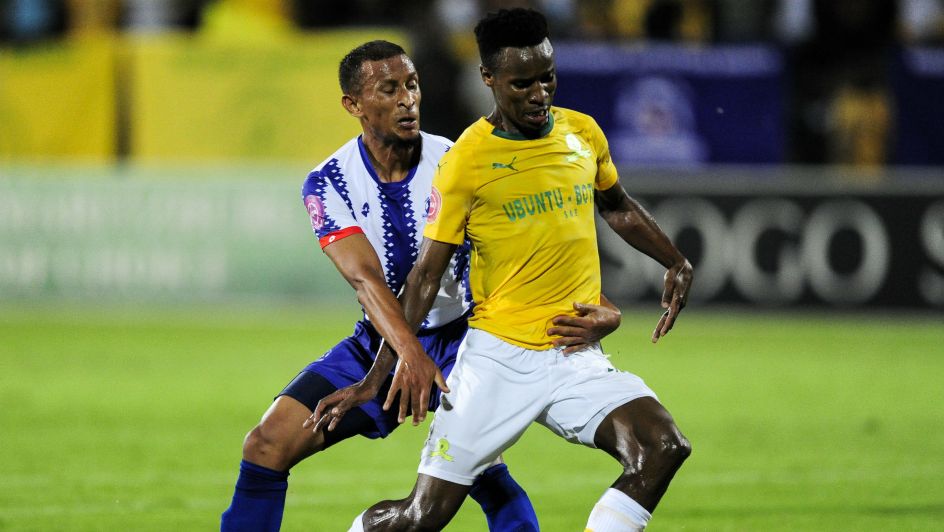 Rhulani Mokwena's coaching tenure is off to a great start after Mamelodi Sundowns thrashed Maritzburg United 5-0 at Harry Gwala Stadium in Pietermaritzburg on Tuesday night, 25 October.
Haashim Domingo, Thapelo Morena and Cassius Mailula were the stars of the match, with Domingo completing a brace in the 26th and 67th minutes, a cross from Morena in the 29th minute, and a brace from Mailula in the 45th and 76th minutes.
As a result of their win, Sundowns are sitting pretty – and comfortably – at the top of the Premier Soccer League rankings with 25 points; as for Maritzburg, they've dropped to 14th place with 11 points.
"We were aggressive and hungry and took our chances," a pleased Mokwena said in a post-match interview. "What impressed me most about our performance tonight was the speed of the players, both with and without the ball.
"But we must stay humble and not get carried away. We go to Royal AM in Durban on Saturday [29 October] and that will be a big challenge."
Image Credit: Source