soccer
Man City Secure FA Cup Quarter-Finals Spot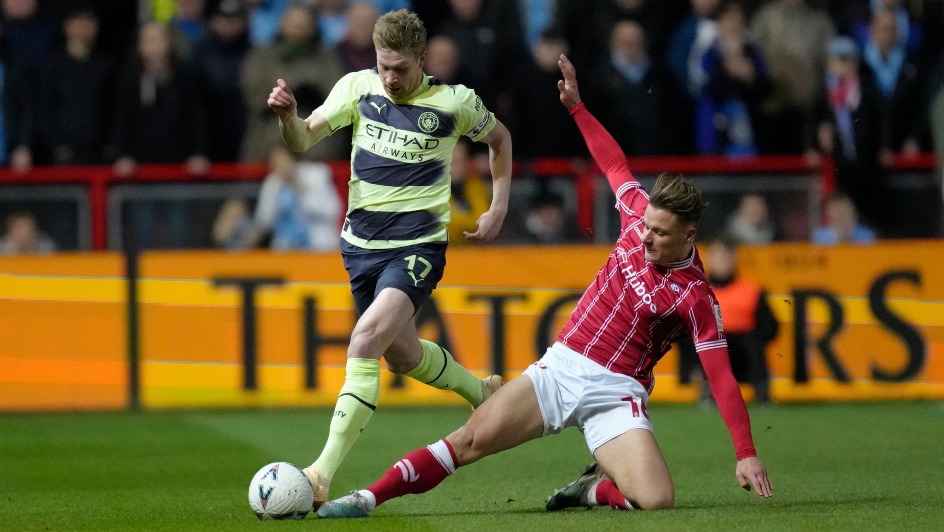 Manchester City midfielder Phil Foden dazzled his naysayers after scoring two out of the three winning goals against Bristol City last night, Tuesday 28 February.
The 3-0 victory at Ashton Gate Stadium in Bristol, England means that the Citizens will be able to partake in the quarter-finals of the Football Association (FA) Challenge Cup later this month.
Foden's first goal came just seven minutes into the match, as winger Riyad Mahrez was on hand to provide some vital assistance. A few more squandered shots were taken by both sides but the scoreboard didn't move again for the rest of the first half.
At the 74th-minute mark, Foden earned his second goal of the game, made possible by a skilful pass from forward Julián Álvarez.
Team-mate Kevin De Bruyne staked his claim on the match by securing the third and final point of the match with an impressive 23-metre kick in the 81st minute.
"A good result … it was really tough … Bristol showed us how good they can be," Man City manager Pep Guardiola said during the post-match media briefing. "When you work like [Foden] works, it always pays off."
The draw for the quarter-finals will be announced tonight, Wednesday 1 March.
Image Credit: Source