soccer
Man U Trounce Tottenham 2-0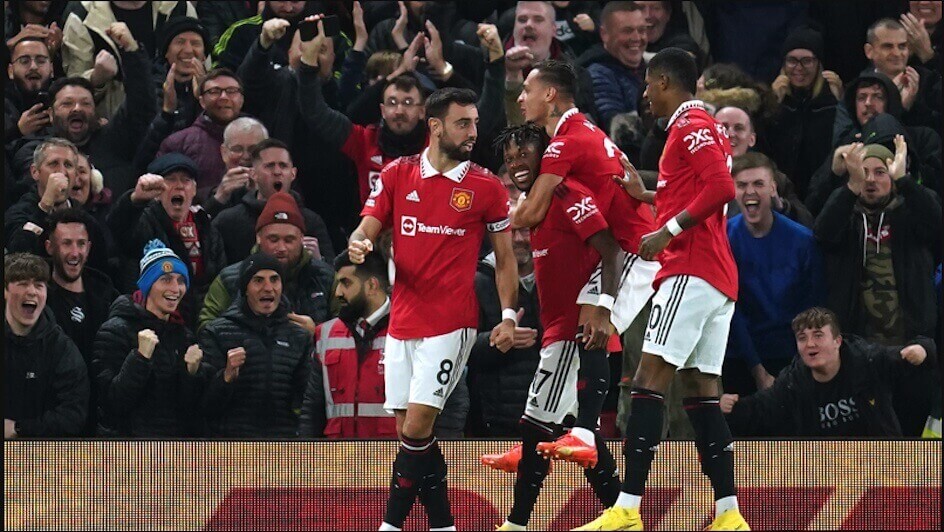 Manchester United gave their home crowd a spectacular display of football prowess to defeat Tottenham Hotspur 2-0 on Wednesday night, 19 October.
United were in top form the whole first half, having punted over 20 shots on goal before midfielder Fred found the back of the net after a volley from outside the box at the 47-minute mark.
You better believe Old Trafford erupted 22 minutes later when team-mate Bruno Fernandes contributed to the score with his first goal in over two months.
At the final whistle, the Lilywhites walked away with their first loss in ten games; meanwhile, Erik ten Hag's men both bagged a thoroughly earned victory and enough points to put them fifth on the English Premier League rankings with 19 points, just one point away from Chelsea who sit in fourth place with 20 points.
Not even Cristiano Ronaldo's lonely trot down the tunnel towards the end after seeing no action all game was enough to dampen the energy of the win. Ten Hag still considers him "an important player" as he "develops" his squad, but says it was all according to plan.
Image Credit: Source