soccer
Martin Odegaard Stays on at Arsenal For 5 More Years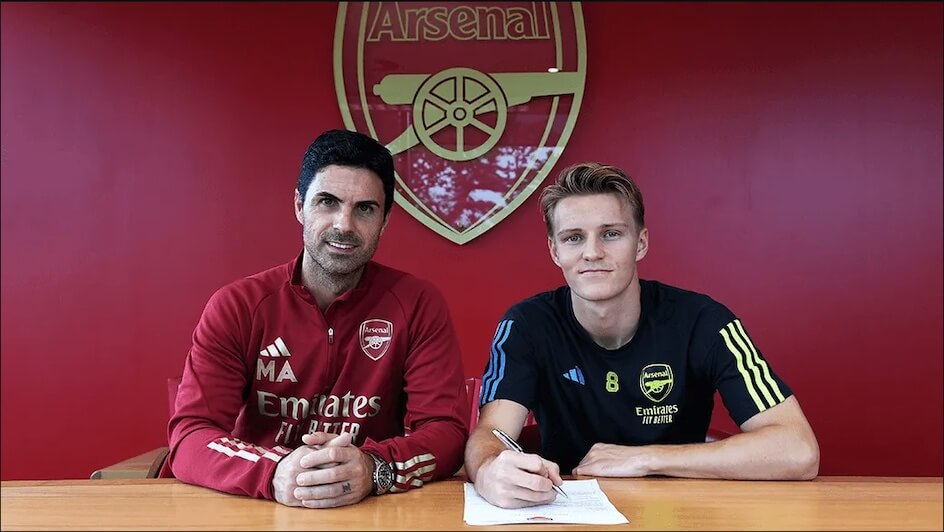 Martin Odegaard has made many Arsenal fans happy by sticking with the club until 2028.
The Gunners' official website confirmed the news on Friday, 22 September, that the 24-year-old Norwegian midfielder had signed a new five-year contract with an undisclosed salary amount, but one that makes him the club's top earner.
The statement goes on to describe the skipper as "blessed with incredible vision and awareness", while listing his previous achievements and awards bagged for the 2022/23 season, including: the [Professional Footballers' Association] Team of the Year, along with several award nominations for the English Premier League (EPL) Young Player of the Season and the Football Writers' Association Footballer of the Year.
Since joining from Real Madrid in January 2021, Odegaard has made 112 EPL appearances for the club, scoring 27 goals during that time.
Odegaard was enthusiastic about the deal, saying: "Signing a new contract was a really easy decision for me for lots of reasons. Mainly what we are doing right now as a club is special, and I want to be a part of that."
Image Credit: Source