soccer
Mesut Ozil: I Will Not End My Fenerbahce Career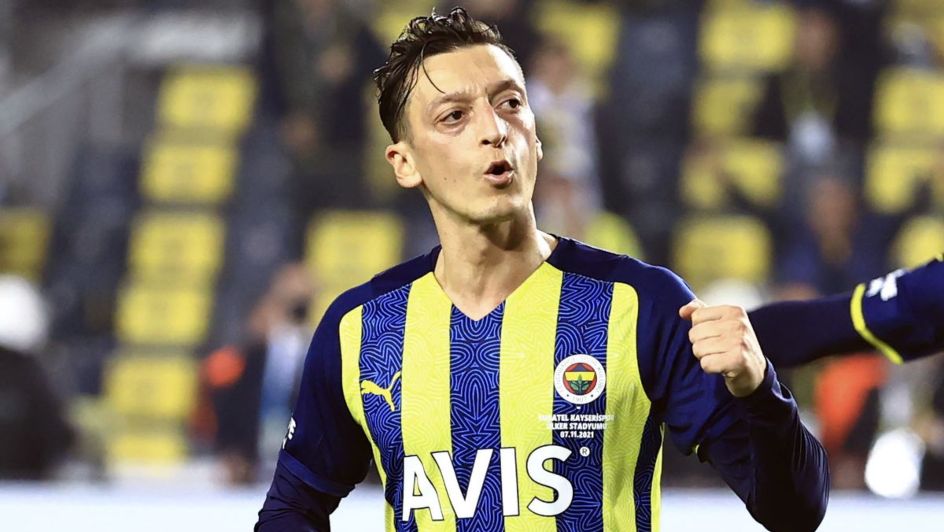 Mesut Ozil is adamant about serving out the remainder of his contract with Fenerbahce SK, despite being suspended by the club in March.
After falling out of favour at Arsenal, the 33-year-old German attacking midfielder joined the Turkish side in January 2021 for a three-and-a-half-year deal worth €9 million.
However, he was suspended in March for reasons not yet known, although it's speculated that it was a result of getting involved in a verbal altercation with coach Ismail Kartal.
Taking to Twitter on Tuesday, 31 May, Ozil published a series of tweets about his situation and mindset: "I had completed my career goal by signing a three-and-a-half-year contract with Fenerbahce, my childhood love, without even getting paid for the first six months.
"I repeat with emphasis: I will not end my career in a team other than Fenerbahce. For the duration of my contract, my only goal is to wear our Cubuklu jersey. This decision is very clear and final."
If management takes any further measures regarding his club career, then Ozil says he "will only respect this attitude", and that he "will work hard and always keep myself ready. As I always say, the main thing is Fenerbahce."
Image Credit: Source