entertainment
Michael B. Jordan Immortalised on Hollywood Walk of Fame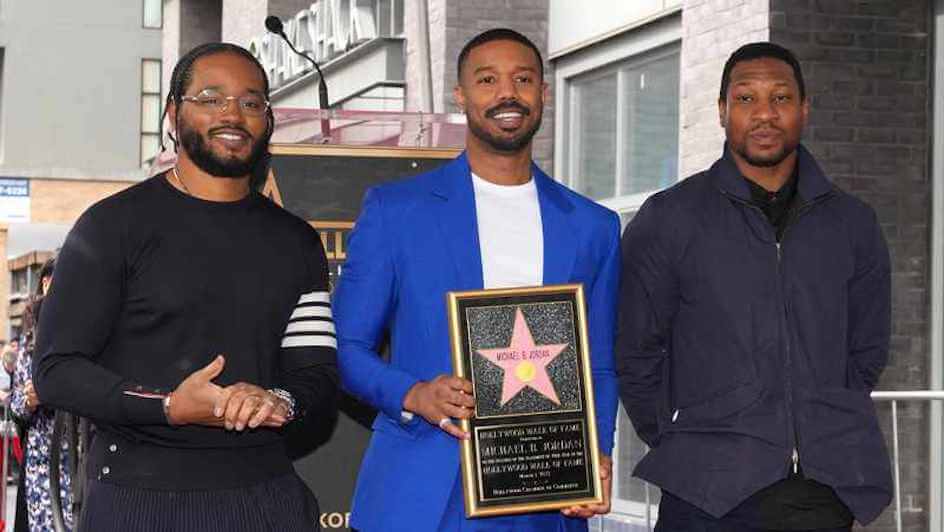 Michael B. Jordan couldn't hide his emotions as he received one of Hollywood's greatest accolades: a star on their eponymous Walk of Fame.
On Wednesday, 1 March, the 36-year-old actor/director was all smiles as the Hollywood Chamber of Commerce laid its 2 751st star along Hollywood Boulevard in Los Angeles, California.
The ceremony included speeches full of praise from "Black Panther" director, Ryan Coogler, and Jordan's "Creed III" co-star, Jonathan Majors.
Not only is Jordan's star immortalised, but it is currently riding on a high as his new "Rocky" spin-off film, "Creed III" (which he stars in, as well as produced and directed, hits cinemas today, Friday 3 March), has received positive reviews thus far, and a sequel is most definitely on the horizon.
When offered a chance to say a few words, he was full of gratitude for everyone who helped him on his journey, saying: "I want to give the love right back, you know? But then I'm also just taking a moment to just be like, 'Damn. OK, wow, that happened. I'm here!'"
Image Credit: Source