soccer
Mokwena Praises Sundowns' 1-0 Win Over Gallants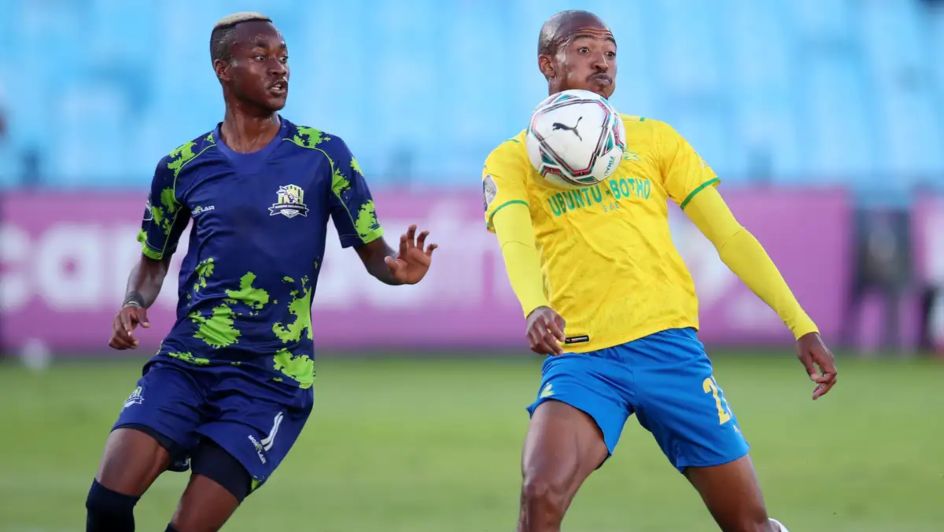 Mamelodi Sundowns co-coach, Rulani Mokwena, is chuffed with his team's overall performance following their 1-0 win over Marumo Gallants at Loftus Versfeld in Pretoria on Wednesday, 19 October.
Sundowns controlled the ball 53% of the time, but Gallants showed their mettle by displaying near-equal possession. For that reason, it took until the 28th minute for their stalemate to be broken.
Brazilians' Sphelele Mkhulise made the breakthrough, shooting the match's sole goal into the far corner of the net.
"We played very well in the first half; we were very good in my opinion," Mokwena commented after the match. "We showed good fluidity, movements and organisational forms. Our defence was good against a very technical midfield.
"We won a lot of balls close to the box," he added, "and we should have been more aggressive and ruthless with better decision-making around the box."
Nevertheless, the win has allowed Mamelodi Sundowns to take the top spot on the Premier Soccer League standings with 22 points; as for Marumo Gallants, they're sitting in 16th place (read: last place) with a measly nine points.
Image Credit: Source