lifestyle
Monday Motivation: 7 August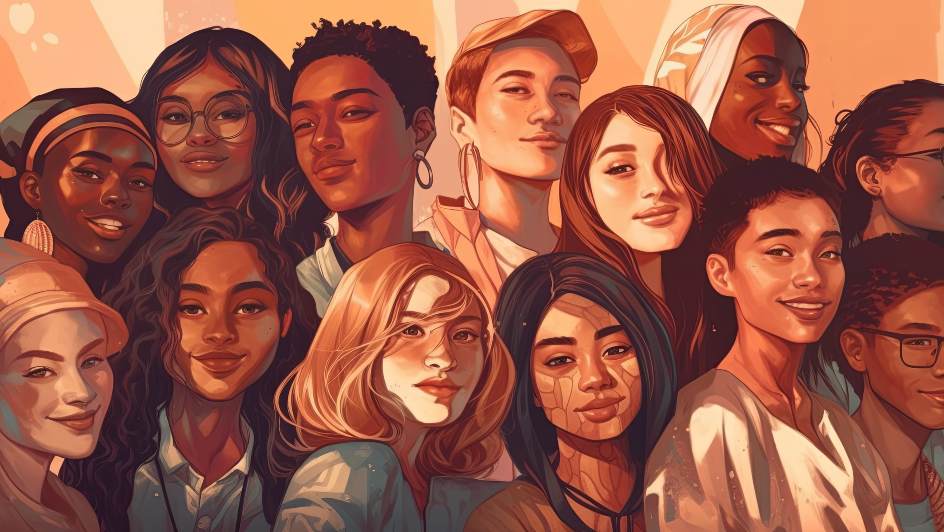 Got the Monday blues? Reclaim the day and set the tone for the entire week with these helpful, motivational tidbits:
"Wathint' abafazi, wathint' imbokodo!" – isiZulu proverb
This week on "Monday Motivation", we are paying tribute to the women of the world. We remember and celebrate the women who came before us and fought for us, as well as the women who continue to pave the way for us.
Starting off this edition is this profound proverb, which translates to "You strike the women, you strike the rock!" It was later used as the lyrics of a resistance song that became prominent during South Africa's apartheid era, and it has since become symbolic of the brave women who stepped up to protest against the government's oppressive laws.
In 1956, over 20 000 South African women of different races marched to the Union Buildings, singing "Wathint' abafazi, wathint' imbokodo!" as they did so. The march was in aid of protesting against the restrictive pass laws, which saw black men (and later black women) having to carry passes in order to enter urban areas and get employment.
Ultimately, the march – especially the song – became not only a symbol of anti-apartheid resistance, but also of gender equality. Thanks to the efforts of ladies such as those who marched all those years ago, women today experience more freedom.
Although there's still a long way to go to reach equality, there's no denying that when women are wronged, they have the strength and courage to rise up and right those wrongs.
"Think like a queen. A queen is not afraid to fail. Failure is another stepping stone to greatness" – Oprah Winfrey
There is no shame in making mistakes. Even Oprah Winfrey, US businesswoman and mass media darling, knows what it's like to fail and bounce back: in her early years – during a time when men dominated the media space – she was demoted from being a news co-anchor to being a hard-news reporter.
But it was her determination and her love for human-interest stories that persuaded Winfrey to not give up. After a while, she took on a new job co-hosting a show called "People Are Talking"; it was a success, and in 1986 she eventually landed her own syndicated (and even more successful) series, "The Oprah Winfrey Show".
Making mistakes can be embarrassing and perhaps even demotivating. But, like Winfrey, they are there to make you take a step back, re-evaluate yourself, and reflect upon your situation and goals. Eventually, you will find the means to restart your journey with a stronger, more positive mindset.
Heavy is the head that wears the crown, but strong is the wearer's heart that bears all burdens and blessings alike.
"A woman is like a tea bag: you can't tell how strong she is until you put her in hot water" – Eleanor Roosevelt
Pressure can make us do all sorts of things. More often than not, many women have to cope with many pressures at once: working and/or running businesses, taking care of her household, dealing with unwarranted discrimination, often putting others' needs before her own … the list is endless.
Yet in spite of their "frail, delicate" appearances – and (very likely) at the expense of their energy and time – they manage to pull off all of these things, seemingly drawing from eternal wells of strength, patience and vivacity to do so. If anything, it comes down to one important quality: perseverance.
Perseverance is something that everyone needs in order to accomplish their goals and attain the success that they desire. It's a quality that either needs to be cultivated over time, or it only appears when in high-pressure situations. Whatever the case may be, to withstand the pressure, perseverance will carry you through the heat.
"I am a woman. Phenomenally. Phenomenal woman. That's me" – Maya Angelou
This line from Maya Angelou's lyrical poem is indeed phenomenal. It speaks of the wonders, the desires, the traits, the rights, the needs, the beauty, and the sheer power of women.
No matter their creed, race, ethnicity, appearance or background, no matter what societal norms are in place, women are extraordinary and confident – with that said, you have the right to feel, to be extraordinary and confident.
Never be afraid or ashamed of who you are. Instead, be proud of yourself and of the gifts that you bring to the table. You are a woman – you are a human being, and you're worth everything and more. Phenomenally.