news
Nigeria: Church Attack Leaves Scores Dead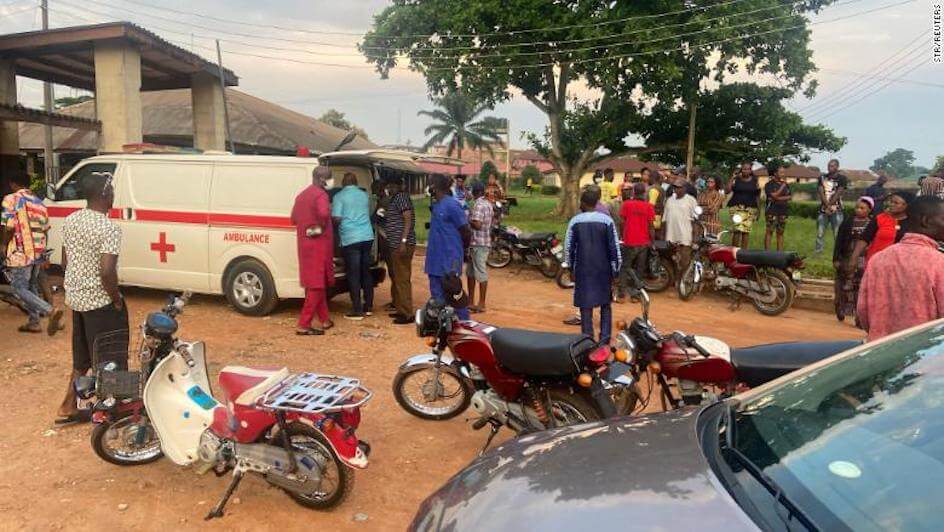 Over 20 people have been killed following an attack during a Sunday church service in the southwestern Ondo state of Nigeria.
According to reports, armed men on motorcycles entered St Francis Catholic Church – situated in the town of Owo, over 250 kilometres to the east of capital city, Lagos – yesterday morning, Sunday 5 June, and started "shooting sporadically" at those in attendance.
Eyewitnesses claim that the unidentified gunmen then kidnapped a priest and several congregation members before leaving the scene.
Local authorities were unable to confirm the exact number of casualties – or those abducted – but the tally is expected to rise as investigators piece together what happened.
Arakunrin Akeredolu, governor of the Ondo state, reacted to the incident on Twitter: "I am deeply saddened by the unprovoked attack and killing of innocent people of Owo, worshipping at the St Francis Catholic Church, today … the assailants will be hunted down and they will pay for their crimes."
The Owo assault comes just a week after 31 people – mostly children – lost their lives in a stampede at a church in the southeastern city of Port Harcourt.
Image Credit: Source