news
Nigeria: Kidnapped College Students Released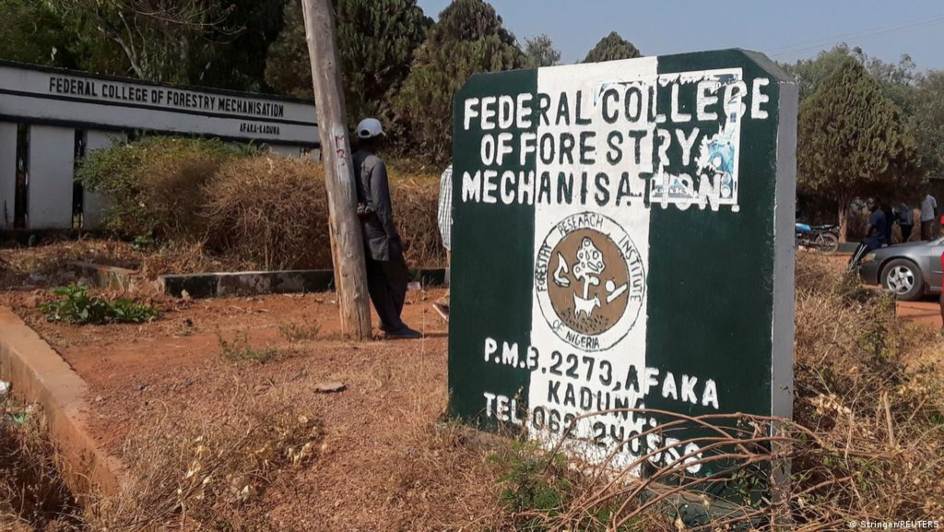 Students who were kidnapped from a forestry college in northwest Nigeria have been released.
On 11 March, 39 students were abducted by armed bandits from their dormitories at the Federal College of Forestry Mechanisation in Afaka, Kaduna State. Only 10 of these students were freed after an unspecified ransom was paid by parents and school management.
On Wednesday evening, 5 May, the remaining 29 students arrived at police headquarters in the state capital of Kaduna, reportedly looking "weak, forlorn and wearing dirty, torn clothing." One student had to be carried into the building, while another required immediate hospitalisation.
According to Abdullahi Usman, chairman of the parents association, their release was facilitated by the Kaduna-based Sheikh Abubakar Gumi dialogue committee with the support of former president, Olusegun Obasanjo.
It is unknown at this time if a ransom was paid to secure their release.
After undergoing medical examinations, the students will then return home today, Thursday 6 May.
There has been a sharp increase in kidnappings across northwest Nigeria, with more than 700 people abducted from schools in exchange for ransom since December last year.
Image Credit: Source