news
Pilotless Fighter Jet Takes to the Skies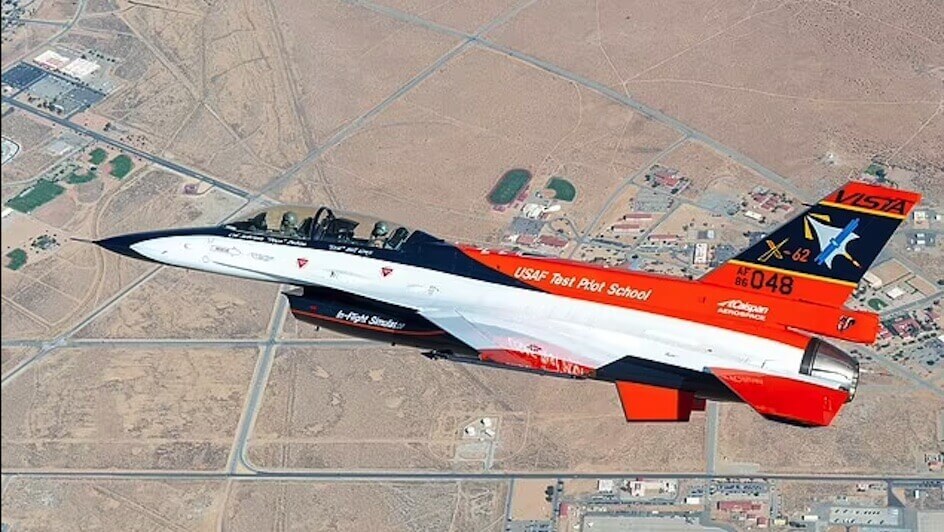 The Defense Advanced Research Projects Agency (DARPA) recently announced that a modified fighter jet has completed a historic first: a 17-hour flight using solely Artificial Intelligence (AI) software.
While AI won't be replacing pilots any time soon, DARPA (the research arm of the US Department of Defense) released a report last Monday, 13 February, detailing how the pilotless F-16 managed to take off, engage in simulated aerial combat with an enemy craft and land.
Per DARPA's press release: "In early December 2022, [Air Combat Evolution] algorithm developers uploaded their AI software into a specially modified F-16 test aircraft known as the X-62A, or VISTA (Variable In-flight Simulator Test Aircraft) at the Air Force Test Pilot School at [Edwards Air Force Base in southern California], and flew multiple flights over several days."
The unique plane tested aerospace tech company Lockheed Martin's pilot software, Model Following Algorithm and System for Autonomous Control of the Simulation, to optimise "autonomy and AI". While autopilot technology has been around for the past three decades, actual combat is a new foray.
Military bigwigs and private firms believe the new AI advancement could help drive down costs and pave the way for AI pilots in the future, as their processing power could prove to be efficient in peacekeeping efforts across the world while also eliminating the need to update human pilots' need for refreshers.
Don't expect a robo-Maverick any time soon, though!
Image Credit: Source