news
Protests Against the UN Rife in DRC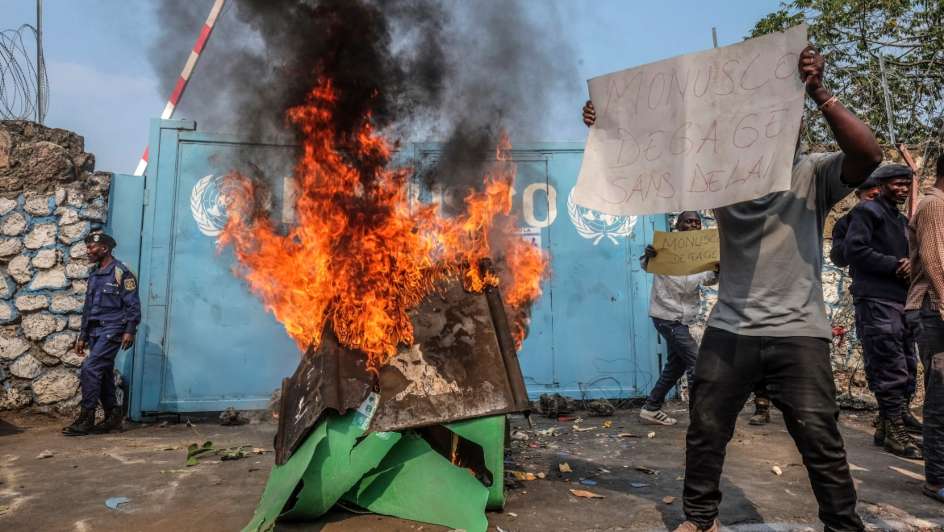 This week has seen ongoing anti-United Nations (UN) protests in the turbulent northeastern region of the Democratic Republic of Congo (DRC).
The protests began in the city of Goma on Monday, 25 July, and spread the next day to the towns of Beni and Butembo, all in the North Kivu province.
In total, at least 15 people have been killed, including five civilians in Goma, as well as another seven civilians, one peacekeeper and two UN police officers, all in Butembo. Fifty others were also wounded.
Just a week earlier, on 15 July, Senate President Modeste Bahati Lukwebo addressed his supporters in Goma, saying that the United Nations Organisation Stabilisation Mission (MONUSCO) in the DRC should "pack its bags."
The ruling UDPS party's youth group in Goma also released a statement just before the protests began, demanding that MONUSCO "withdraw from Congolese soil without conditions because it has already proved its incapacity to provide us with protection."
The M23 militia group has also been a particular concern for the country recently, as they have violently attacked many civilians. The group currently holds the Bunagana town on the Ugandan border after capturing it. 
UN chief, Antonio Guterres, has said that the attacks against the UN personnel should be considered a "war crime".
Image Credit: Souce