soccer
Proud Mammila Breaks Down Chippa's 2-1 Win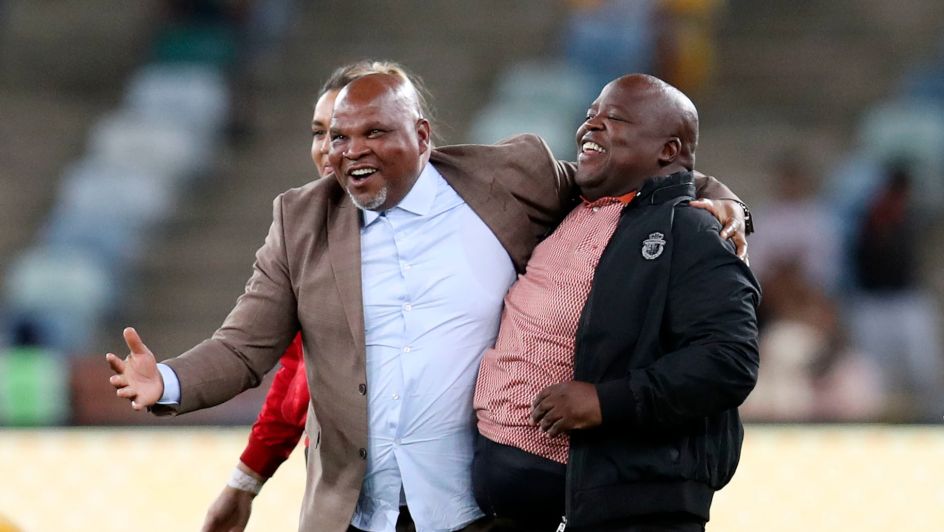 Coach Morgan Mammila is on top of the world following Chippa United's 2-1 victory over Kaizer Chiefs at Moses Mabhida Stadium on Saturday, 15 October.
After a 44-minute deadlock, Chiefs were the first to strike with a successful header by Siyabonga Ngezana. Fortunately for Chippa, they overcame this initial setback 10 minutes later as Siphelele Luthuli aimed perfectly into the bottom corner of the net.
It would be Amakhosi defender Edmilson Dove who would help the Chilli Boys take the win by scoring an own goal in the 89th minute.
After the match, Mammila said: "I told my players to control the tempo of the game, let's play roundly with them so that we take out the sting, and we did that in the first five minutes. Once we were free, we could do whatever we wanted.
"Unfortunately, we did not score in the first half. If we had scored, we would be talking about something else because we were going to gain more momentum and get more goals. Nevertheless, the plan worked.
He then lavished praise on the squad: "We are happy and we have moved on from this game. Now we are looking ahead. I'm happy for the boys because they have worked hard for this."
Image Credit: Source