entertainment
Qwabe Twins Stun Social Media with Wedding Pics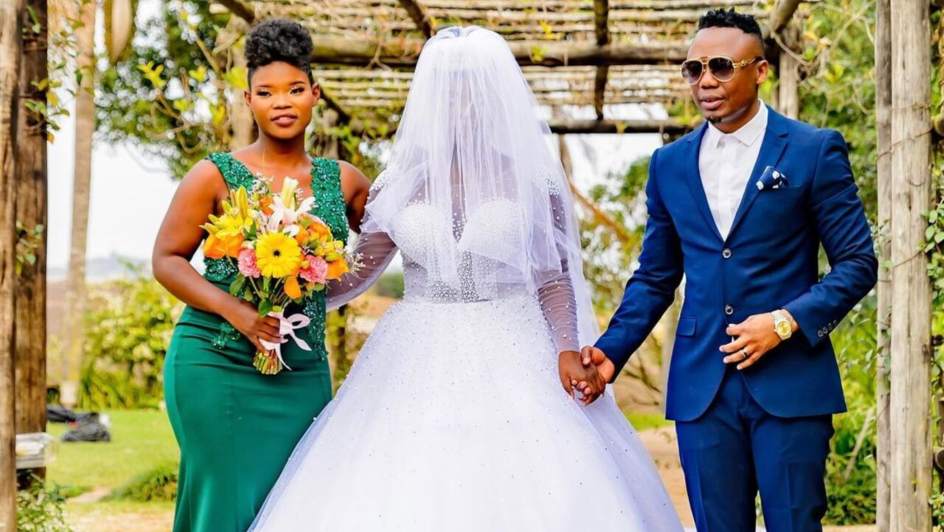 The Qwabe twins are causing a commotion after pictures and videos of one of the sisters supposedly getting married made the rounds online.
On Wednesday night, 3 August, DJ Tira – the founder of the Afrotainment record label, to which musicians Viggy and Virginia Qwabe are signed – posted photos and video footage to his Instagram account.
In most of these pics, one twin (Tira doesn't specify which one) can be seen attired in a gorgeous tulle wedding gown, veil and tiara, while the other twin is wearing an emerald-green dress with sequins.
Another pic shows the bride with her supposed mystery groom – who is wearing a black suit and bow-tie – inside the wedding venue. One video clip shows Tira walking alongside the bride outside, while her sister is holding her train.
This has caused confusion among social media users, who are wondering if it's all for a music video, or if the nuptials are legit.
The twins also added fuel to the fire when they posted a video to Instagram of the bride getting ready for the big day while her sister looks on emotionally.
Hopefully they will provide their fans with much-needed clarification soon!
Image Credit: Source