soccer
Real Madrid Skate into Champions League Quarter-Finals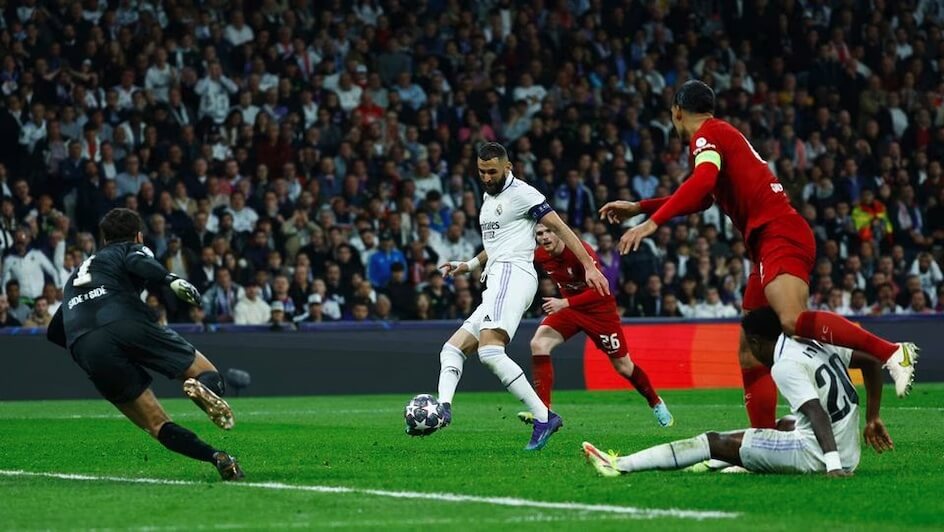 Real Madrid are through to the UEFA Champions League (UCL) quarter-finals after Karim Benzema put one past Liverpool to secure a 1-0 victory on Wednesday night, 15 March.
The crowd at Santiago Bernabeu Stadium in Madrid, Spain were all comfortable gasps during the first half as the home team held off Klopp's men, but the stadium came alive when the second part of the game took off.
Real's 35-year-old captain found a gap with 12 minutes left on the clock to slot in the sole goal of the match, denying the Reds any hope of silverware as they were knocked out of the UCL competition.
Benzema's single goal gave the La Liga giants a victory of 6-2 on aggregate and concluded their last-16 second leg for the tournament.
After the match, he said: "There [are] no easy wins in the Champions League and it was a complicated match, but we showed from the beginning how serious we are in our desire to go far in the competition this season."
A deflated, but honest Klopp had his own words to share: "If you want to win the competition, you have to be outstanding. We weren't tonight, so that's why it's then fair that we go out."
Image Credit: Source