soccer
Ronaldo Mocked During Al Nassr Loss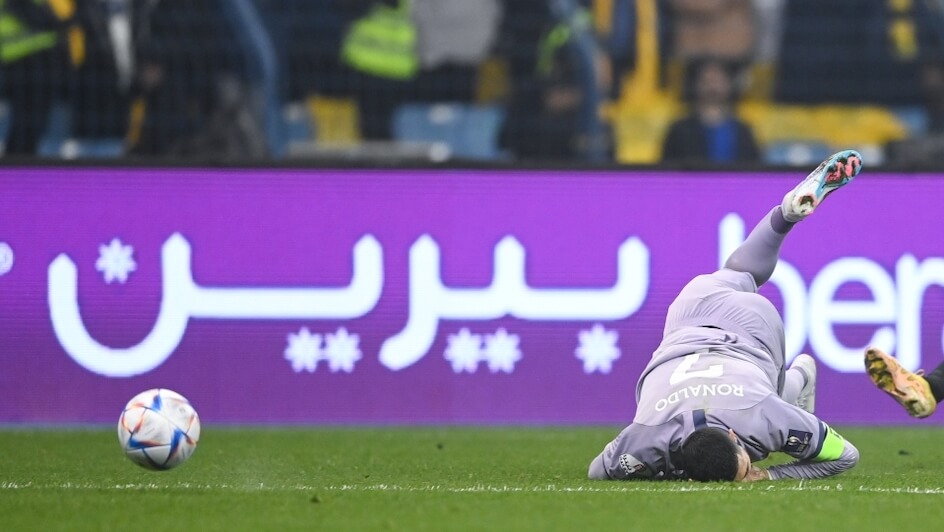 Cristiano Ronaldo has been catching a lot of heat since moving to Al Nassr FC, and the latest has seen him as the target of taunting chants during the Saudi Arabian outfit's 3-1 loss to Al-Ittihad last night, 26 January.
The 37-year-old Portuguese forward made his second appearance for the Knights of Najd last night at King Fahd International Stadium in Riyadh, but faced a frustrating evening as his side slowly crashed out of the Saudi Super Cup, all the while enduring chants of "Messi! Messi! Messi!" from the crowd.
The heckling may have been in reference to Ronaldo and rival Lionel Messi squaring off for what could have been the last time during their friendly last Thursday, 19 January, whereby Paris Saint-Germain won 5-4 over Riyadh All-Star.
Ronaldo has yet to score for his team this season since his messy exit from Manchester United in November last year, leading many to ponder his future.
Image Credit: Source