soccer
Ronaldo on Tender Hooks with Portugal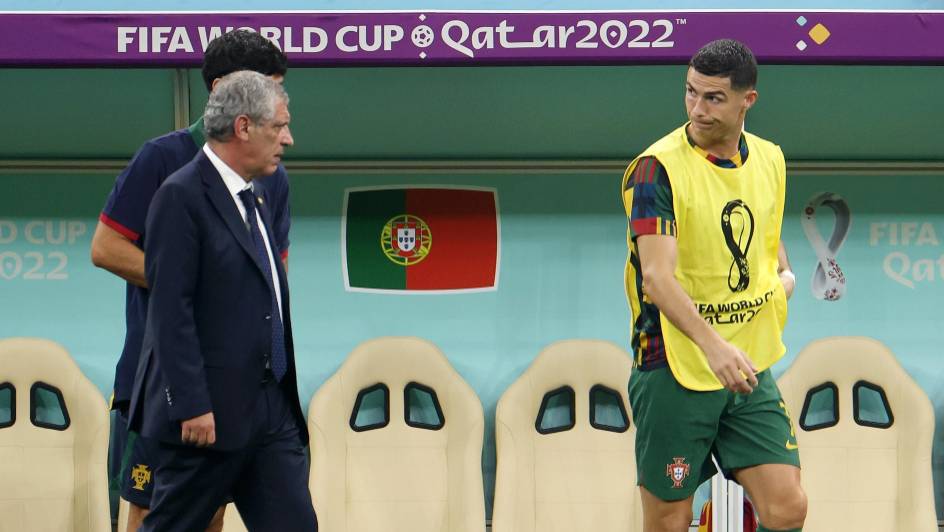 Forward Cristiano Ronaldo was spotted striding off the field once more as his Portugal teammates celebrated their 6-1 victory against Switzerland on Tuesday, 6 December.
The 37-year-old forward wasn't named as part of the starting team who took their places at the Lusail Stadium in Qatar. However, the missing superstar didn't seem to impact his teammates, who scored five goals before he was brought on at the 73-minute mark.
Some speculate that Ronaldo was left out due to his poor performance so far in the FIFA World Cup while others believe it's a result of a heated exchange between himself and coach Fernando Santos during Portugal's match against South Korea last Friday, 2 December.
"I didn't like it one bit," Santos said during a media briefing later that day.
The victory means that Portugal will face Morocco on Saturday, 10 December, for the quarter-finals, however it also leaves a burning question: what does Ronaldo's future hold?
Despite being at an age where retirement would normally be on the cards, Ronaldo is fetching a number of offers from teams based in Saudi Arabia. Al-Nassr have reportedly offered him €200 million per season, which would make him the highest-paid player on the planet.
Image Credit: Source