news
Seychelles: Authorities Roll Out Mass COVID-19 Vaccinations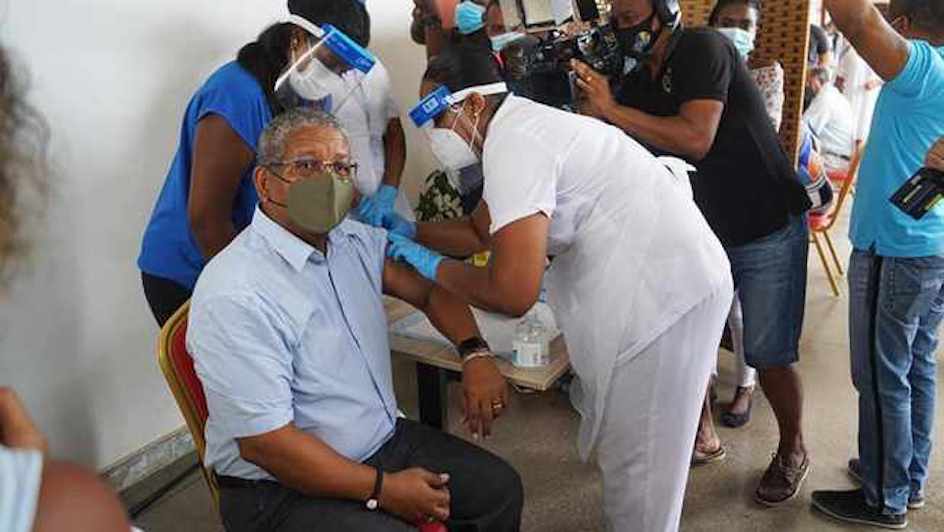 Seychelles became the first African nation on Sunday, 10 January, to deliver the coronavirus (COVID-19) vaccine to its citizens.

The government of the tiny island nation set the goal of vaccinating 70 per cent of its population that is over the age of 18 with 50 000 doses of the Chinese-made vaccine, Sinopharm.

The country's president, Wavel Ramkalawan, said in a statement on Monday, 11 January, that he would receive the vaccine on live television; that same day, he – along with several other public figures – did so at a hospital in the capital of Victoria.

While he received the jab, Ramkalawan encouraged his countrymen to do the same. He also thanked the Crown Prince of Abu Dhabi, His Highness Sheikh Mohammed bin Zayed Al Nahyan, who donated these doses.

He also thanked the government of India for donating a further 100 000 doses of another COVID-19 vaccine, AstraZeneca, which is expected to arrive by the end of January.

Despite Seychelles' small population – just under 100 000 people – the country has seen 601 cases, and to date only one person has succumbed to the virus.

Image Credit: Source