soccer
Shalulile Shines in Sundowns' 3-1 Stunner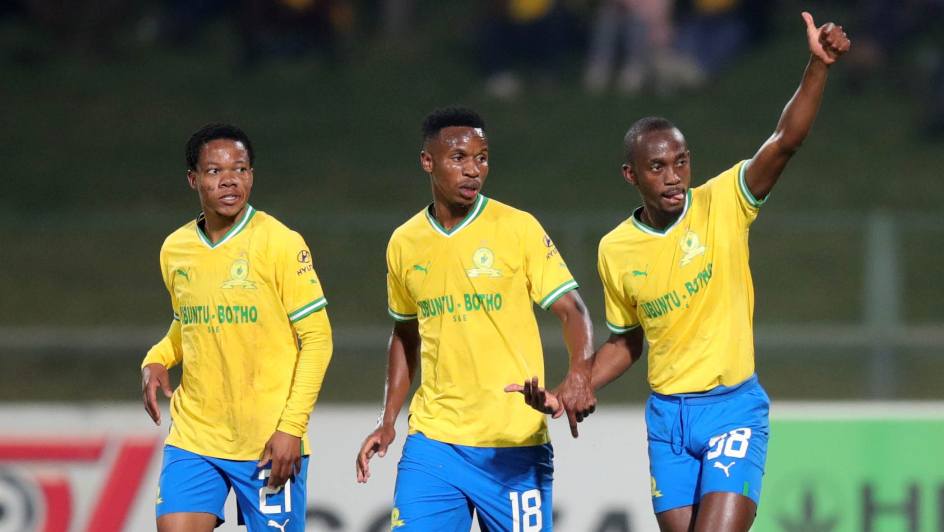 Peter Shalulile was the beau of the football match after scoring a hat-trick to help Mamelodi Sundowns cruise to a 3-1 victory over Marumo Gallants FC at Free State Stadium in Bloemfontein on Thursday, 2 March.
Shalulile gave Sundowns the lead in the eighth minute when the Namibian striker intercepted a cross from team-mate Neo Maema and shot the ball into the bottom corner of the goalbox.
Eighteen minutes later, Shalulile completed a brace by waylaying a rebound ball by Gallants goalkeeper Washington Arubi and striking it to the back of the net at close range.
Despite Gallants' valiant efforts – which resulted in their only goal of the game in the 33rd minute, courtesy of midfielder Boitumelo Pheko – Sundowns fought back even harder: Shalulile struck again in the 74th minute, thus giving the Brazilians the victory.
In the process, the 29-year-old has become the Premier Soccer League's (PSL's) all-time top scorer, having scored 14 goals in 18 appearances since 2016.
Mamelodi Sundowns remain at the top of the PSL rankings with an incredible 55 points; as for their opponents, they're sitting in last place (16th) with only 18 points and are in serious danger of relegation.
Image Credit: Source