news
T20 World Cup Cricket for the Blind Underway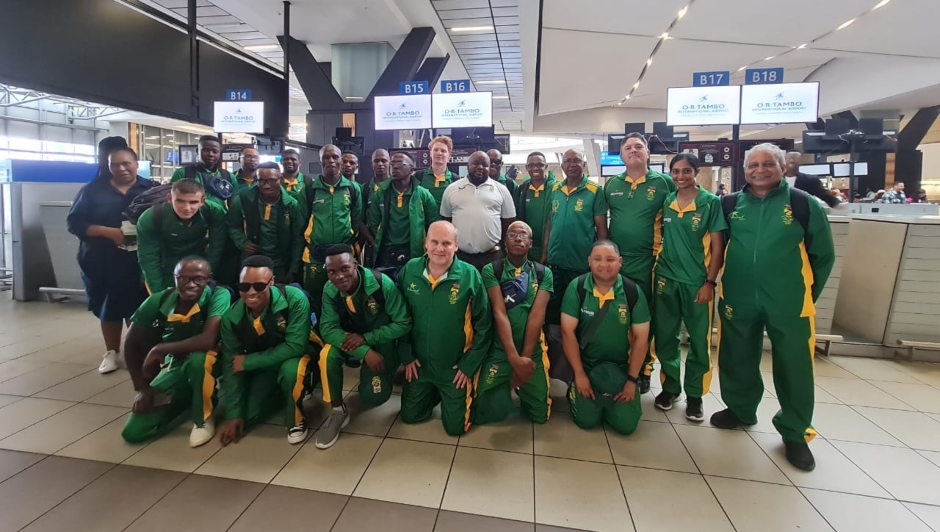 The Blind Proteas are currently in India, representing South Africa in the third T20 World Cup Cricket for the Blind.
The tournament – which started on Monday, 5 December and will run until Wednesday, 14 December – features a selection of people with various visual impairments from around the world, including Pakistan, Nepal, Australia and Bangladesh.
Posting to Facebook on Sunday, 4 December, the South African team said: "It's exciting to be recognised for the hard work and dedication the team is doing, it motivates, empowers and encourages Blind Proteas to do their best for this 2022 World Cup."
Sri Lanka claimed a 54-run victory over South Africa today, 9 December, at Vasant Kunj Sports Complex in New Delhi, India. However, the Proteas will have a chance to recover from the loss as they take on Nepal at the same sports complex tomorrow, Saturday 10 December.
The inaugural edition of the 40-over Blind Cricket World Cup in 1998 was won by South Africa, setting the bar high for years to come.
A few minor adjustments to the game – including adding ball bearings to the cricket ball to make it audible and fluorescent colours to the wickets for those with limited sight – have made what was once an unviable sport for some, accessible to many.
Image Credit: Source