news
Tanzania: Kilimanjaro Blaze Still Smouldering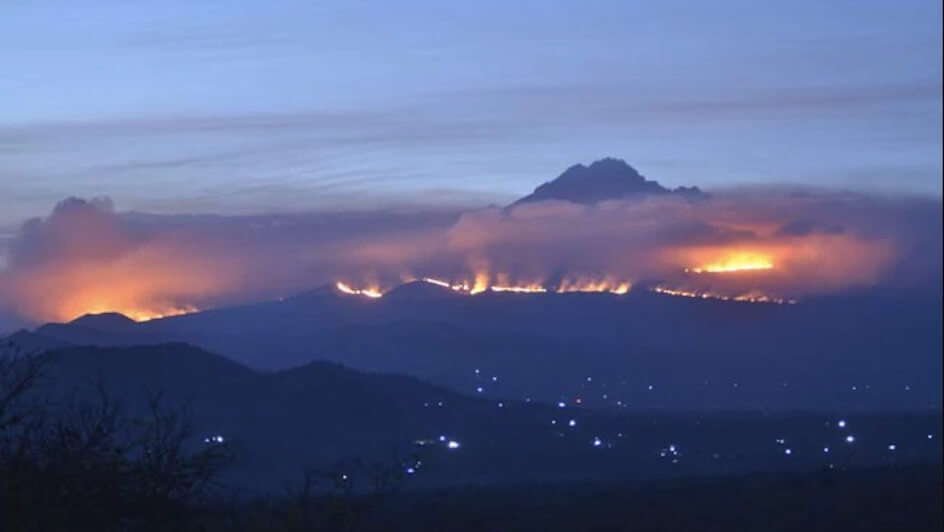 A wildfire that broke out last weekend on the slopes of Mount Kilimanjaro has surged again, claims Tanzanian authorities.
The conflagration reportedly started last Friday night, 21 October, near a popular climbers camp – at an altitude of roughly 4 000 metres – and continued to burn for over 24 hours on Africa's highest peak, until the efforts of over 400 firefighters and volunteers helped to contain the blaze.
However, strong winds and dry conditions enabled the fire to erupt again and spread further, including areas that had previously been extinguished.
On Tuesday, 24 October, Elimani Sedoyeka, a secretary in the department of Natural Resources and Tourism ministry, said: "Fires erupted again last night in three places that were previously under control."
The United States' space agency, NASA, claimed that satellite imagery suggested that several thermal spots were still active on Kilimanjaro.
To date, there have been no reported casualties nor damage to property.
Image Credit: Source