lifestyle
Tasty Veggie Fritters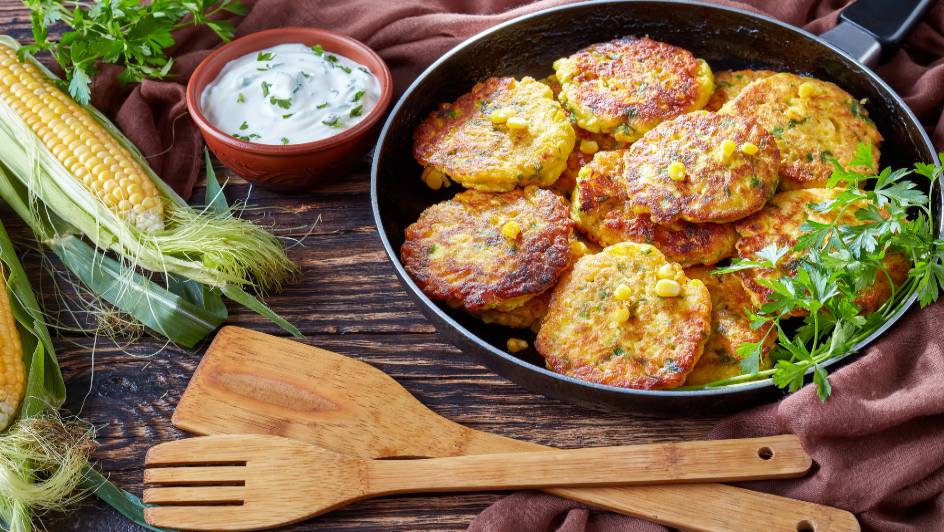 Finding ways to incorporate vegetables into your diet can be tricky – especially when young children need to be catered for.
These vegetable fritters are a great source of nutrients while also doing something a little different for supper. Your lunch box will be the talk of the office the next day, too!
Ingredients (for approximately 15-20 fritters):
2 eggs
1 cup all-purpose flour
1 cup milk (can be halved with water, if needed)
1 clove finely chopped garlic
1 tin whole-kernel corn
½ cup onion (either grated or very finely chopped)
1 cup baby marrow
A pinch of salt and pepper to taste
Method:
1. Combine all of the ingredients into a large bowl and mix them together, taking note of the consistency. If it's too runny, your fritter won't form properly in the pan. If it's too thick, your fritter might not cook through all the way.
2. Heat up your frying pan with a little bit of oil covering the bottom of the pan.
3. Once the oil is hot, scoop in your mixture with a spoon or a ladle. You should be able to fit 3- 4 fritters in the pan at a time. The mixture should hold its form inside the pan and not run too much. If it's runny, add a bit more flour.
4. Turn the fritters frequently until you're sure they're cooked through.
Serving tip:
Veggie fritters are best served with some grated cheese, lunch meats, or even just dipped in chutney sauce.