news
Thai Protestors Face Might of Controversial Law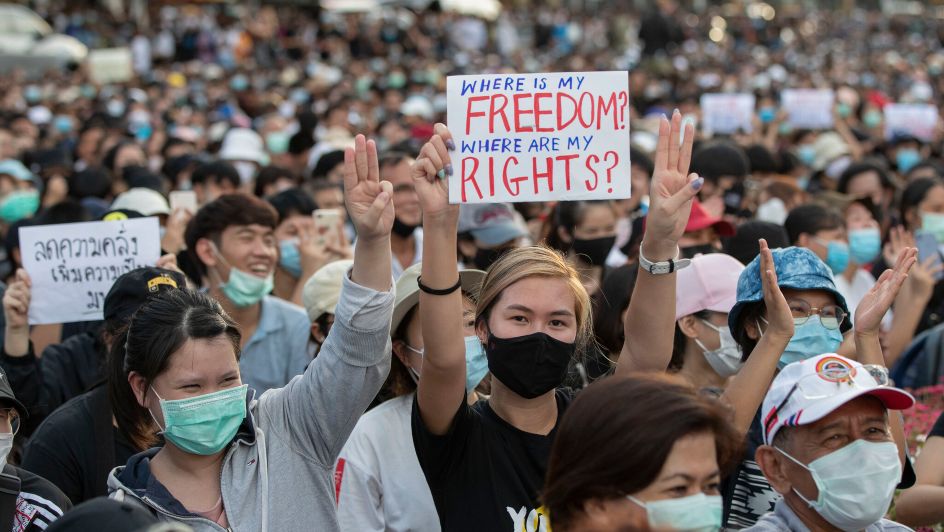 A dozen student activists in Thailand have been charged under a law that has not been implemented in over two years.
Since February this year, student-led protests have rocked the southeastern Asian country, with protestors criticising King Vajiralongkorn's monarchy, calling for constitutional reforms and the removal of the national prime minister, Prayut Chan-o-cha.
On Tuesday, 24 November, Thai police authorities charged 12 protest leaders with Section 112 of the country's criminal code. Known as "lese-majeste", the now-revived law prohibits one from insulting or defaming the reigning king and his family.
Anyone found guilty of this offense could spend three to 15 years in prison.
Parit "Penguin" Chiwarak, who has been at the forefront of the protests, revealed on the same day that he had been charged, and is expected to report to a police station by 1 December.
However, in the caption alongside a photo of the summons posted to Twitter, Chiwarak defiantly wrote: "I am not afraid anymore. The ceiling [of our demands] is destroyed. Nobody can stop us now."
Image Credit: Source