soccer
The 4 Fastest Goals Scored in Football History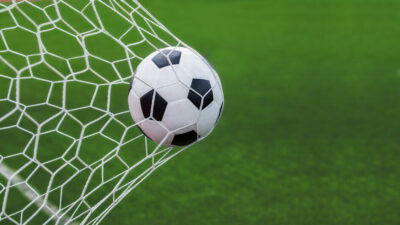 The beautiful game is never short of miraculous feats of athleticism, and it goes to show how incredible football players can be when they put their mind towards a single goal.
With enough motivation and opportunity, many sportsmen have shown to score in the literal blink of an eye.
Here are the four fastest goals ever scored in football:
Neymar – 14 Seconds
The Brazilian forward not only captained his country's national football team during the 2016 Summer Olympics, but he also netted the fastest goal in the international tournament during Brazil's 6-0 win against Honduras.
The semi-final game had barely started when Neymar got the ball and went directly for the goal box – within 14 seconds, he found the back of the net.
Shane Long – 7.69 Seconds
The fastest goal in the English Premier League tournament goes to Shane Long of Southampton.
The striker took 7.69 seconds to open the game against Watford during the 2018/19 season. He charged down the middle after a clearance and snatched up the loose ball to punt it over Watford goalkeeper, Ben Foster, thus securing his name in the record books.
Marc Burrows – 2.56 Seconds
To score a goal from kick-off is akin to a miracle, and yet, Marc Burrows managed such a feat at the start of the amateur match between Cowes Sports Club and Eastleigh F.C. in 2004.
Burrows noticed that the Eastleigh 'keeper wasn't on his line and took advantage of the moment to start the game on a high note. The day's wind made the ball soar straight into the goal – and all within 2.56 seconds.
Sadly, Burrows passed away from cancer in 2009 at the age of 30. However, his kick has gone down as one of the fastest in the history of the game.
Nicklas Bendtner – 1.8 Seconds
Not many football players can boast that they have scored a goal with their first touch of the ball, but Arsenal's Nicklas Bendtner did that during a match against Tottenham Hotspur at Emirates Stadium in 2007.
Although the goal wasn't from kick-off, it still technically counts as the then-19-year-old forward came on as a substitute: just as team-mate Cesc Fabregas took a corner, Bendtner headed the ball in – his first contribution to the game that put his goal far ahead as the fastest one ever scored.