news
#Throwback Thursday – 16 June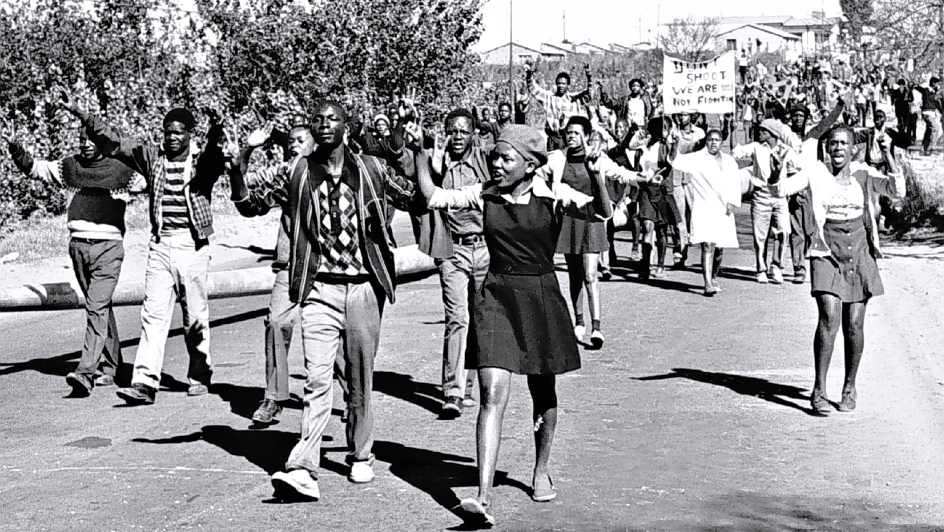 In the words of Italian author Cesare Pavese, "We do not remember days; we remember moments."
With these profound words in mind, here are three events – or moments – that went down in history on 16 June:
1944 – In Memory of George Stinney, Jr
Seventy-eight years ago, a young African-American boy was executed for a crime he did not commit.
George Stinney Jr. of Alcolu, South Carolina was 14-years-old when he was executed by way of an electric chair, after a 10-person jury – all made up of white men – reached the verdict that he had killed two white girls three months before.
Betty June Binnicker and Mary Emma Thames, 11 and seven respectively, were found dead in a ditch. Per the doctor's findings, their heads showed signs of multiple head injuries that led to their deaths. A witness claimed that the girls were last seen talking to Stinney and his sister; however, the siblings were watching the family's cow at the time of the murders.
Dressed in a striped jumpsuit, young Stinney – whom the police claimed had confessed to the crimes – was escorted to the South Carolina State Penitentiary in Columbia for his execution. After three jolts of electricity, each registering an eye-watering 2 400 volts, he was dead.
Seventy years later, in 2014, the case was reopened, and Stinney's siblings and other surviving witnesses were called to court: many of them maintained the teenager's innocence, with his siblings claiming that the police at the time had coerced Stinney into making a confession.
As for the true culprit behind Binnicker and Thames' deaths, it is purported that it was a member of a prominent white family, members of whom were part of the initial coroner's inquest which had called for Stinney's prosecution in 1944.
Stinney's conviction was vacated, or made void, by Judge Carmen Mullen, who recognised that he had not received a fair trial at the time.
Although Stinney's life was unfortunately cut short for something he was never guilty of, at least he was afforded a modicum of dignity and justice in the retrial – even if it did come 70 years too late.
1963 – The First Woman in Space
On 16 June, a Russian cosmonaut named Valentina Tereshkova made history by becoming the first  (and youngest) woman ever to travel into space.
Two years prior to her history-making feat, the 26-year-old parachutist had volunteered to join the Soviet Union's cosmonaut programme. As part of this programme, Tereshkova was aboard the Vostok 6 spacecraft that was launched into space – her solo voyage saw her completing 48 orbits in 71 hours, before she landed back on Earth on 19 June.
Thanks to Tereshkova's flight, the programme was able to better enhance its space dockings between orbiting space vehicles, which itself had positive ramifications for other global space programmes, specifically in the US where – during the Cold War – the space exploration industry was coming into its own.
For her achievement, Tereshkova was named Hero of the Soviet Union and was awarded the Order of Lenin. She would go to enjoy a fruitful career in engineering and politics.
1976 – Remembering the Soweto Uprising
Today, South Africa remembers and celebrates the hundreds of thousands of students who took up the fight against the Apartheid government, at the risk of their own lives.
Two years prior, M.C. Botha – who was the-then Minister of Bantu Administration and Development – released the Afrikaans Medium Decree, which meant that the language of Afrikaans was made a compulsory medium of instruction, alongside English, in schools.
Already frustrated by the quality of schooling they were receiving – including lack of access to basic learning and teaching resources, overcrowded classrooms, teacher absenteeism, and dilapidated structures – it's an understatement to say that young black students were angry by being forced to learn in a language that was not as familiar to them as isiXhosa, isiZulu or English. That Afrikaans was the language of the "oppressor", the Apartheid government, did little to allay their frustrations.
So, as organised by the Soweto Students Action Committee, between 5 000 and 20 000 students set out of the township on a wintry morning, with the intent to march in protest to Orlando Stadium in Soweto, Johannesburg. It was to be peaceful, with other people to be picked up along the way.
However, when they arrived at the location now known as Hector Pieterson Square, they were met by heavily armed police officers. Although the students themselves were calm and clearly behaving in an orderly fashion as they sang and waved their placards, the officers began lobbing tear gas canisters at them.
That's when chaos rang out: a police dog was set loose on the students, who retaliated by pelting it with stones. The officers proceeded to fire live ammunition upon the crowd, their bullets hitting numerous children.
One of the victims included Hector Pieterson, a 12-year-old boy after whom the Square is named – a photograph of him being carried by another student, Mbuyisa Makhubo, along with his sister Antoinette crying at their side, has become an iconic image of the youth uprising.
By the afternoon, many students had fled. Reconciliatory action in the form of burning and looting buildings and vehicles took place well into the night.
At least 23 students were killed, while other reports claim that the death toll could have been as high as 200. Many students who were shot survived, but were left with traumatic and/or disabling injuries.
The Soweto Uprising of 1976 gave rise to other protests across the country that year, and many years to come. Today on Youth Day, we remember and applaud those students who made a brave stand for their future and helped to improve ours at the expense of their lives. Even when this day concludes, we must continue to remember what they have done and continue to honour their memories.
Image Credit: Source