news
#Throwback Thursday – 26 May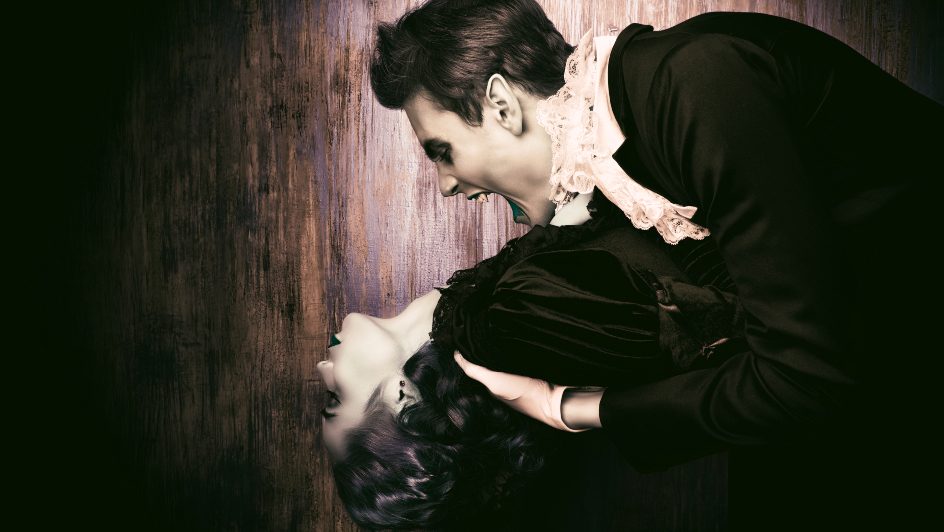 From the birth of a legend to the end of a rocky marriage, here are three events that went down in history on 26 May:
1897 – "Dracula" Debuts
Before there was "Twilight", "Interview With The Vampire" and "Hotel Transylvania", the world got their first real taste of fictional vampires when Bram Stoker's Gothic horror masterpiece, "Dracula", was published on this day 125 years ago.
Irish author Stoker first conceived "Dracula" in 1896 when he had a nightmare about three beautiful women who wanted to suck his blood. After mulling this dream over and discussing it with his peers, he decided it would make for a great basis for a novel. So, he began conducting research about the legend of vampires – the more he researched, the more the novel's structure took form.
On 26 May 1897, "Dracula" was released by the British publishing company, Archibald Constable and Company, bound in yellow cloth and titled in red letters. Through diary entries, paper clipping and more, the novel tells the story of Jonathan Harker, a lawyer who stays at the castle of his mysterious client, a Transylvanian man named Count Dracula.
Once there, Harker must fend off Dracula and his three vampire "brides", who want to feed off him. Embroiled in the adventure is Harker's fiancee, Mina Murray, who Dracula targets as his next bride. Add a vampire-hunter named Abraham Van Helsing to the mix, and you get an explosive yet intriguing novel, one which was well-received at the time of its publication.
Stoker's "Dracula" is considered one of the most famous pieces of literature, with Count Dracula considered the classic vampire of them all – eat your heart out, Edward Cullen.
1977 – A Fine Day for a Climb
Getting fined is one thing, but getting fined $1.10 is most certainly another.
George Willig, a 27-year-old toymaker/mountain-climber from the New York City borough of Queens, was fined this peculiar amount after scaling all 110 stories of the World Trade Centre's South Tower 45 years ago.
Using specialised gear designed to fit in window washers' tracks, Willig began his ascent up the South Tower; in the process, he drew a huge crowd of spectators, including security guards who shouted at him to get back down.
By the time Willig reached the 65th floor, the Port Authority lowered down cops in a window-washing bucket so that they could retrieve him. They soon realised that it would be difficult to do so in this manner, so they decided to let Willig finish the climb.
After three-and-a-half hours, Willig reached the top of the South Tower; afterwards, he and his brother, Steve, who had assisted him with the feat, were arrested by Port Authority officers.
"The Port Authority cops were running around like chickens with no heads," Steve told a local media outlet at the time. "Not one of them knew what to do. Then this guy came in and said, 'You're all under arrest,' and they had us fill out this stack of forms."
Despite Willig's antics – which, according to Steve, he carried out "for his own satisfaction, no other reason" – the young man narrowly avoided having to cough up $250 000 as a result of a police lawsuit launched against him. Instead, Abraham Beame, the then-mayor of New York City, only fined Willig a penny for each storey he climbed.
And the amount it added up to? $1.10, of course!
1994 – Mr and Mrs Presley-Jackson
"My married name is Mrs Lisa Marie Presley-Jackson. My marriage to Michael Jackson took place in a private ceremony outside the United States weeks ago. I am very much in love with Michael, I dedicate my life to being his wife. I understand and support him. We both look forward to raising a family."
This is the statement that Lisa Marie Presley announced to the world on 1 August 1994, nearly three months after she and Michael Jackson tied the knot.
The pair first met when Presley attended her father Elvis Presley's concert in Las Vegas, Nevada in 1975: she was seven-years-old, while Jackson – then a member of the Jackson Five – was 17. It was only when they reconnected as adults in 1992 that their friendship soon turned into a romantic relationship.
On 6 May two years later, Presley divorced her husband Danny Keough, a fellow musician and the father of their two children. Twenty days had then passed when she became a married woman for the second time: per a marriage certificate, she and Jackson got hitched in a secret ceremony in the Dominican Republic.
Alas, the marriage only lasted for two years. Jackson's substance abuse largely contributed to Presley's reason for filing for divorce in January 1996. They would keep in touch over the years until Jackson's death in 2008.
Presley would go on to marry actor Nicolas Cage and guitarist Michael Lockwood in later years, although all these marriages also ended in divorce.