news
#ThrowbackThursday – 1 April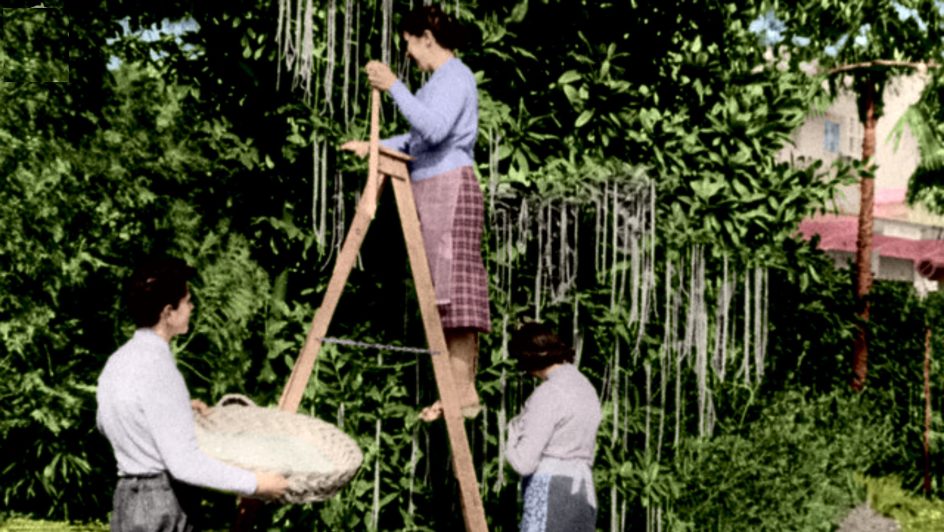 1 April is known for being a day of jesting and jokes. But, as these five historical events can prove, the joke is often on us, for better or worse:
1748 – Pompeii Unearthed
In Italy's Campania region, a group of intrepid Spanish explorers were determined to dig up priceless artefacts. Instead, they rediscovered the ruins of an ancient city thought lost to the sands of time.
In 79 AD, Mount Vesuvius erupted, leading to the destruction of Pompeii as it was buried under tons of volcanic ash.
When the explorers began to excavate the ruins from the residue, they were amazed at its intactness – from villas and fresco paintings, to food remnants and victims' bodies preserved in plaster casts, these aspects from Pompeii's discovery gave archaeologists then and now a glimpse into Ancient Roman times.
1957 – Switzerland, Land of Spaghetti Trees
In one of the most elaborate media hoaxes in history, the British Broadcasting Corporation (BBC) televised a programme centred around Switzerland's so-called "spaghetti trees".
The segment showed a Swiss woman "harvesting" strands of spaghetti from trees, putting them into a basket and laying them out to dry in the sun. In reality, director Charles de Jaeger hung nine kilograms of uncooked homemade spaghetti from the branches of laurel trees.
Because spaghetti wasn't a widespread food in Britain at the time, many viewers legitimately believed that spaghetti grew on trees – some even contacted the BBC to find out how they could grow these trees themselves!
1980 – Ding Dong, Big Ben Prank Goes Wrong
The BBC were back at it again with another prank, only it turned out to be a big flop.
On 1 April, listeners were horrified after it was announced on BBC Radio that Big Ben – the iconic striking clock in London, England – would be replaced with a digital readout in order to keep with the times. However, as Tony Lightley of the overseas service said about the response, "few people thought it was funny."
1999 – The Man Behind Melissa Virus Arrested
An American computer programmer named David Smith was arrested for bringing cyberspace to an absolute standstill after unleashing the "Melissa virus" upon the world.
This dangerous computer virus took over a victim's Microsoft Word program. It then used a macro to hijack their Microsoft Outlook email system and send messages to the first 50 addresses in their mailing lists. The process would repeat itself on other victims, thus furthering the virus' spread.
As a result, one million email accounts and servers became overloaded and were forced to shut down. Although cybersecurity experts were able to contain the Melissa virus, the overall damage ran into $80 million.
2009 – "The Simpsons": A Stamp of Disapproval
In honour of its 20th anniversary, "The Simpsons" gots its own set of postage stamps.
The US Postal Service produced one billion commemorative stamps featuring all five members of the famous cartoon family: Homer, Marge, Bart, Lisa and Maggie. However, only 318 million of these stamps were sold, while the rest were left over and later destroyed.
Overall, $1.2 million was wasted in overproducing these stamps – to quote Homer, "D'oh!"
Image Credit: Source