news
#ThrowbackThursday – 10 November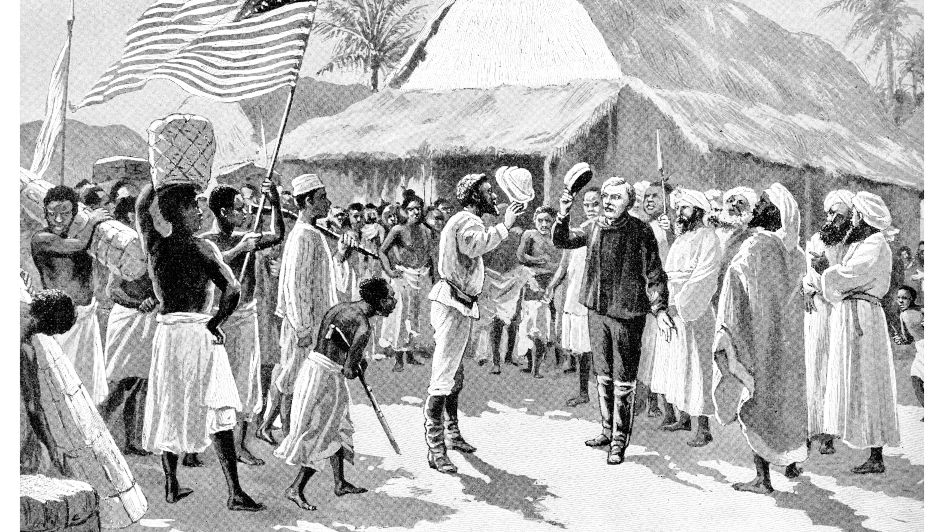 10 November, according to spiritual and astrological experts, is considered a day of metamorphosis. While it does typically apply to individuals born on this particular date, the idea of transformation – of making personal changes that will occur over time – seemingly applies to many historical events that have occurred.
With that being said, take a look at three of these events that went down in history on 10 November:
1871 – "Dr Livingstone, I Presume?"
It's one of the most famous phrases in the world, permeating into everyday use by replacing the name and/or occupation to suit the situation. But where exactly did it come from?
It was first uttered 151 years ago by Henry Morton Stanley, a Welsh journalist and explorer who was commissioned by the "New York Herald" to locate Dr David Livingstone, the famed Scottish physician, missionary and explorer who had travelled to Africa in 1866 to find the source of the Nile river, although nothing had been heard from him since.
It was up to Stanley to determine whether or not Dr Livingstone – who famously contracted and survived malaria at least 30 times in the course of his many expeditions to Africa – was still alive. It was two years later that Stanley came across the man he was looking for in the town of Ujiji by Lake Tanganyika: Dr Livingstone was noticeably "pale" and "looking wearied", and was surrounded by tribesmen.
Cautiously, Stanley drew closer, took off his hat and uttered the famous words, "Dr Livingstone, I presume?", to which the other man smiled, replied in the affirmative and welcomed him.
Dr Livingstone would die two years later from malaria, but those four words have outlasted him and have become iconic in their own right.
1940 – Special Agent Disney
Walt Disney was a man of many occupations: a famed animating pioneer, film producer, Mickey Mouse's "dad" … and an informant for the Federal Bureau of Investigation (FBI), most surprisingly of all!
From 10 November 1940 until his death in 1966, Disney worked for the Los Angeles branch of the FBI, which was keeping a close eye on American society so as to prevent the spread of communist ideals among its citizens. (The Cold War would only begin in 1947, but the "capitalism vs communism" debate was already being thrashed out on both an intellectual level and on battlefields before then.)
It was up to Disney to report on the movements and activities of celebrities in Hollywood, as well as film writers, producers, directors, technicians and union activists who were suspected of political subversion.
It's unknown if any of these people (and how many) were reported to the FBI, but Disney – who was promoted to Special Agent status – benefited greatly from the arrangement: J. Edgar Hoover, director of the FBI, allowed him to film at their Washington headquarters; in the '50s, he was able to acquire building permits to create Disneyland in Los Angeles, thanks to the FBI's assistance; finally, Hoover himself assisted in penning the script for the 1961 film, "Moon Pilot".
1969 – Welcome to Sesame Street!
Fifty-three years ago, the world's most beloved children's programme made its US screen debut.
"Sesame Street" was first broadcast on the National Educational Television network on 10 November – a programme co-created by Joan Ganz Cooney and aimed at preschoolers from all backgrounds, its goal was to educate its viewers in entertaining ways.
The first episode set the standard by incorporating a cast made up of humans and puppets living on the fictional Sesame Street in Manhattan, New York City – puppets (or Muppets, as they're officially called) created by Jim Henson such as Big Bird, Bert and Ernie were also introduced – and they're still around today, along with favourite such as Elmo, Oscar the Grouch, Abby Cadabby, and the Cookie Monster, of course!
"Sesame Street" is typically divided into segments that incorporate live action, puppetry and animation. Each segment imparts valuable lessons, whether it be teaching elementary skills such as counting or spelling, or helping children understand various social, realistic themes such as dealing with conflict, sharing, coping with disabilities and much, much more.
Today, the show broadcasts in more than 120 countries, continuing its mission to educate and entertain children, as well as children at heart. And whatever issues or changes that appear in the world, there's no doubt that the show keeps up the pace in order to address these for the betterment of its viewers.