news
#ThrowbackThursday – 16 November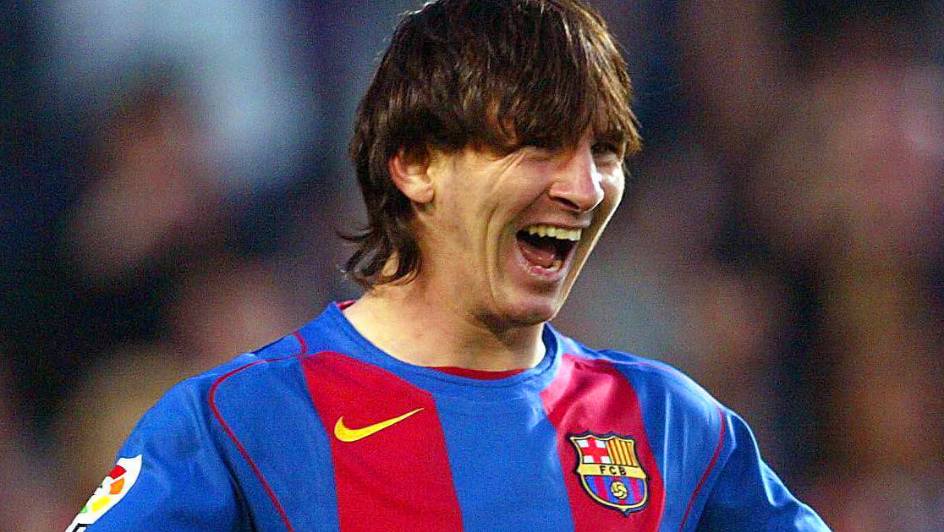 It's 16 November, and that means it's time for another edition of Throwback Thursday! Today, we're taking a look back at three prominent events that went down on this day in history:
1824 – Fifth Avenue, Your #1 Shopping Destination
Expensive shops, top-market department stores, high fashion boutiques … welcome to Fifth Avenue.
Running from Greenwich Village in southern Manhattan to Harlem in Upper Manhattan in New York City, New York, this shop-studded thoroughfare is one of the most famous retail districts in the world. Thousands of New Yorkers and tourists alike flock to Fifth Avenue every day to shop 'til they drop (or least windowshop with open jaws once they catch a glimpse of the price tags).
As such, it makes sense that the avenue's origins are equally luxurious: commissioned in 1811, it was officially opened on 16 November in 1824 as a private residential street for the wealthy. Big names occupied even bigger residences – names such as Carnegie, Vanderbilt and Astor, the latter family who, in 1893, would establish the Astoria Hotel in that very avenue (thus closing the curtain on Fifth Avenue's residential status).
By the early 20th century, the avenue became the location of more hotels, as well as retail shops such as Saks Fifth Avenue, Tiffany & Co. and Bergdorf Goodman, among other top businesses that still exist there today.
1959 – The First Sound of Music
Six years before it would make its big screen debut, "The Sound of Music" made its stage premiere at the Lunt Fontanne Theatre in New York City, New York in 1959.
Based on the memoir of Maria Augusta von Trapp, the plot is as follows: Maria (played by Mary Martin) is a young and enthusiastic Austrian nun who is sent to work as a governess for the seven children of a retired naval officer (played by Theodore Bikel). As she grows closer to the family, a new world war begins brewing across the border.
Directed by Vincent J. Donehue – and with the lyrics and music respectively supplied by Oscar Hammerstein II and Richard Rodgers – "The Sound of Music" was a hit among audiences and critics alike.
The musical also introduced theatregoers to songs such as "Do-Re-Mi", "My Favourite Things" and the eponymous title track, all of which have become memorable classics in their own right (plus, it helped garner the cast a Grammy Award in 1960 for Best Musical Show Album).
"The Sound of Music" ran for 1 443 performances, ending its run at the Mark Hellinger Theatre on 15 June 1963. During that period, it won five Tony Awards, including one for Best Musical, one for Best Direction of a Musical for Donehue, and one for Best Performance by a Leading Actress in a Musical for Martin.
Three years later, the musical moved to the silver screen: starring Julie Andrews and Christopher Plummer, the film adaptation went on to win five Academy Awards in 1966, including "Best Picture" and "Best Director".
2003 – A Messi Beginning
Twenty years ago, a young Argentine teenager made his debut for one the greatest football teams in the world.
His name? Lionel Messi. Yes, that Messi.
Scrawny and scraggly-haired, 16-year-old Messi made his first-team debut – albeit as a substitute – for FC Barcelona, who were playing against FC Porto in a friendly match (which Barca eventually lost 2-0) on 16 November 2003.
Coming onto the pitch in the 75th minute, the teen in the No. 14 shirt showcased his latent talents that would one day make him a soccer megastar: he was able to create two chances and a shot on goal which, although unsuccessful, impressed the technical staff at Barcelona.
"It seemed as if he had been playing with us all his life," remarked Henk ten Cate, Barcelona's then-assistant coach, in a 2014 interview.
As a result of his burgeoning prowess, Messi was fast-tracked into training with both the first team and their reserve side, Barcelona B, where he was able to work on increasing his muscle mass and overall strength.
Today, Messi is considered one of the best football players in the world. Over the years, he has captained Barcelona, Inter Miami and Argentina's national men's team; what's more, he has won eight Ballon d'Or awards, a record-making achievement that serves as a testament to his legendary career.
But no matter what, Messi will always cherish 16 November, which he describes as "a very special date for me, because that's when I was able to make my childhood dream come true – it was a very happy day for me. I'd fought hard to make that moment happen and it was really special."
Image Credit: Source