news
#ThrowbackThursday – 19 August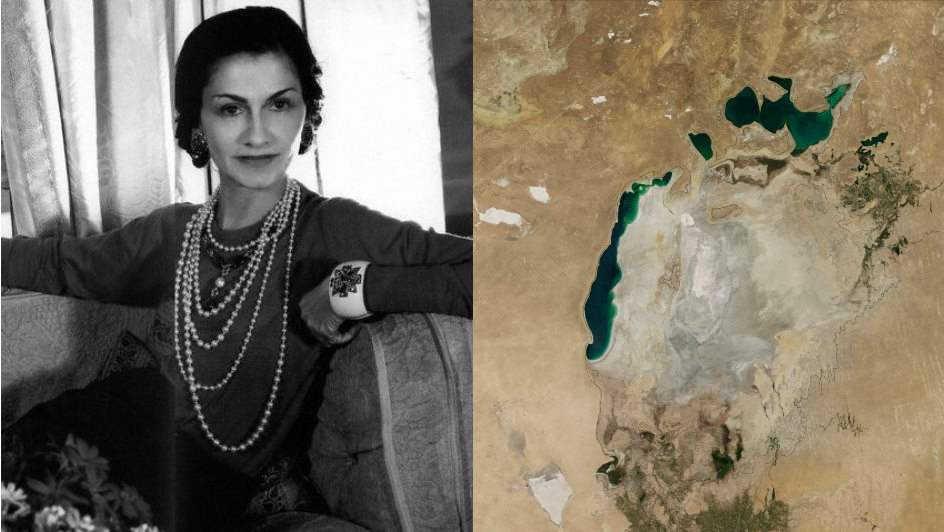 From the birth of a fashion icon to the comeback of a famous sports legend, take a look at these five events that went down in history on 19 August:
1883 – Happy Birthday, Coco
From a poor orphan to a wealthy fashion designer/businesswoman, Gabrielle Bonheur "Coco" Chanel celebrates her 138th birthday today.
Born into poverty in the French, 12-year-old Chanel was abandoned at an orphanage by her father after her mother died. There, she was raised by nuns, who taught her how to sew – it was the particular skill that would later help her become a household name in fashion.
In the '20s, Chanel introduced designs that became popular among influential women who desired elegant yet simplistic, comfortable clothing. She soon branched out into perfume-making and jewellery design, and for the next five decades she was considered the leading designer in all of France.
Despite her death in 1971, Chanel's successful legacy lives on, continuing to inspire designers generation after generation.
1967 – Love is All You Need
Less than a month after its release, "All You Need Is Love" by the Beatles reached the No. 1 spot on the Billboard music charts.
Back in May, the rock band was commissioned by the BBC to appear as Britain's representatives on "Our World", a television production that was set to be broadcast live internationally, via satellite, on 25 June. They would have to perform a song using basic English that people worldwide could easily understand.
So, when the day of the special arrived, the Beatles performed the John Lennon-penned song, "All You Need Is Love", before 400 million people in 26 countries. Critics praised the composition for its simple yet powerful message of love, it became an anthem of the "Flower Power" peace movement, and it cemented Lennon as a humanitarian.
1995 – "Iron" Knocks Out "Hurricane"
After four years of being away from the boxing ring, "Iron" Mike Tyson made his comeback against "Hurricane" Peter McNeeley in Paradise, Nevada.
After serving a prison sentence, it was announced that Tyson would take on McNeeley, a third-generation heavyweight boxer. Prior to the bout, McNeeley vowed he would wrap the other man in a "cocoon of horror" to attain victory. Alas, luck was not on his side that night.
In front of 16 113 fans at the MGM Grand Las Vegas Hotel, Tyson delivered a straight right punch to an aggressive McNelley just 10 seconds into the first round. The latter was allowed to continue; soon afterwards, however, he received an uppercut that sent him sprawling to the mat. McNeeley's manager, Vinnie Vecchnione, stopped the fight, allowing Tyson to win via disqualification.
2008 – Lady Gaga Has Arrived 
Thirteen years have passed since Stefani Germanotta – better known as Lady Gaga – released her debut album, "The Fame".
With ten tracks that could bring anyone and and everyone to the dancefloor, "The Fame"' was an eclectic mix of electro-dance, pop and theatricality that highly appealed to teens, young women, and members of the LGBTQIA+ community, the latter whom Gaga she wanted to shine a spotlight on when she broke into the music industry.
From singles such as "Just Dance" to "Paparazzi", listeners were enamoured with their synth-heavy beats and catchy, direct lyrics. As for Mother Monster herself, she matched the album's edginess with provocative yet high fashion looks in her music videos.
Ultimately, "The Fame" set the foundation for Gaga's successful musical career – and 13 years later, she shows no signs of slowing down!
2014 – Aral Sea Loses Eastern Basin
On 19 August, NASA's Terra satellite captured a startling image: it showed the eastern basin of the South Aral Sea, which had completely dried up.
Since the 1960s, the Aral Sea, once the fourth-largest lake in the world, has been consistently shrinking. Its eastern basin nearly dried up in 2009, only for the water levels to rise in 2010. For the next four years, these levels would alternate between rising and falling, but – as shown by Terra – the battle was ultimately lost.
Attributing its dryness to less rainfall and snowfall, people renamed the basin "Aralkum Desert". However, there are ongoing efforts to restore its degraded landscapes.
Image Credit: Source