news
#ThrowbackThursday – 19 January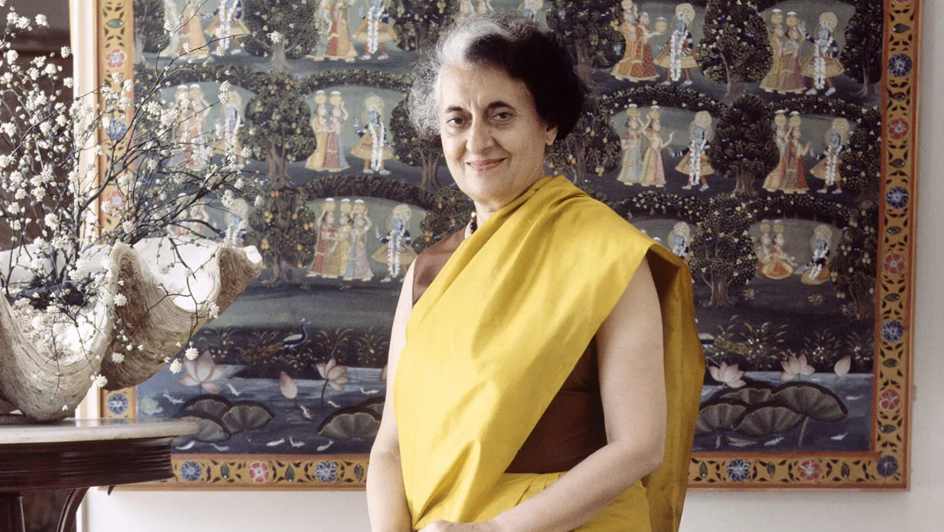 It's not often you'll see Gandhi, pilgrimages and men's underwear in the same sentence. In fact, this is probably the only instance in which you'll see such a sentence. Why? Because they all have 19 January in common, of course!
On that note, take a gander at these three events that went down in history on this particular date:
1935 – Jockeying for Masculine Support
Up until the early 20th century, men were afforded modesty by way of long-johns, singlets and drawers. In terms of "masculine support", though? Jock-straps and athletic supporters were worn as separate additions, and were the only options available at the time. The struggle was indeed real.
That's where Jockey shorts come in: manufactured by Coopers Inc., these revolutionary, briefs-styled garments were first sold on this day in 1935 in Chicago, Illinois. They were displayed in the window of Marshall Field's department store. Approximately 30 000 shorts were sold over the next three months.
Jockey shorts were first created by Coopers Inc. in 1934, a year before they were marketed to the public. What made these briefs different from their predecessors is that they featured a Y-front with an overlapping fly, which came in handy when visiting the Johns. Plus, their in-built support meant that men could give the boys downstairs immediate support and comfort. (Even the name "Jockey" takes inspiration from jockstraps!)
As the decades progressed, Jockey shorts were so popular and widespread that Coopers Inc. renamed itself Jockey International – it is now one of the leading retailers that provides underwear, sleepwear and sportswear.
So, if you ever see magazine ads or billboards with male models showing wearing nothing but Jockey shorts, you'll know that men's underwear has come a long way from not-so-glamorous long-johns and jockstraps.
1966 – Prime Minister Gandhi (The Other Gandhi)
For the first time, a woman became the prime minister of India.
Indira Gandhi (no relation to Mahatma Gandhi) was 48 when she succeeded Lal Bahadur Shastri, who had died eight days before in allegedly dubious circumstances. The daughter of Jawaharlal Nehru, a nationalist and himself the prime minister of India until 1964, she was elected leader of the Indian National Congress on 19 January, beating her rival Morarji Desai.
The Guardian wrote at the time: "After the election, Mrs Gandhi pledged herself to serve the Congress Party and the country, and declared her adherence to the path shown by Gandhi, Nehru, and Shastri. A detailed policy statement will be issued by her only next week, after her Cabinet is sworn in at the end of the mourning for Mr Shastri."
Gandhi's rule was characterised by both popular and unpopular decisions: nationalising banks and public sector industries, social and agricultural reforms, constitutionalising the use of both Hindi and and English as the country's official languages, and signing a treaty with the Soviet Union among other actions were all subjected to fierce derision and approval locally and internationally.
Gandhi was 66 when she was assassinated in October 1984 by two of her bodyguards as revenge for Operation Blue Star, in which several Sikh militants were killed by the Indian Army. Although her legacy is far from perfect, it can't be denied that she was loved and admired by her fellow countrymen.
1977 – A Record-Making Pilgrimage
Millions of people make religious pilgrimages every year: to Israel, to Mecca, to Italy and even Portugal. And, of course, to India, home to nearly a billion Hindu devotees.
In 1977, over 12 million people (12.7 million, to be exact!) made their pilgrimage to India in order to celebrate Kumbh Mela, a sacred festival that occurs during a 12-year cycle – so as to coincide with the complete revolution of the planet Jupiter – over a period of three months. They gathered in their numbers at Allahabad, one of four officially designated riverbanks (the other three being Haridwar, Nashik and Ujjain), where they would partake in ritual bathing or "cleansing". Additionally, they partook in educational and philosophical discussions, fairs and entertainment.
Kumbh Mela is considered to be one of the largest peaceful gatherings in the world, and with each festival that takes place, more and more pilgrims than ever before make their way to India to partake in the celebrations.
Image Credit: Source