news
#ThrowbackThursday – 20 January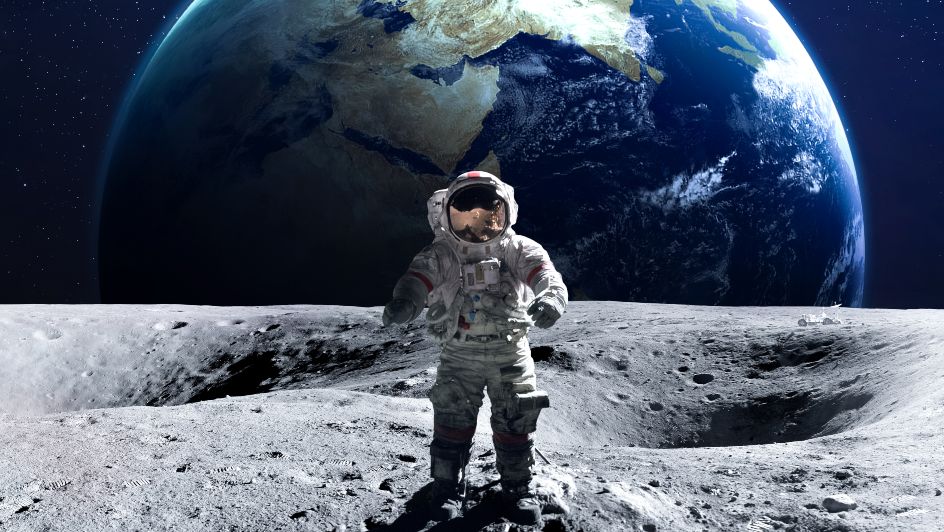 To paraphrase actor James Stewart, one person's sunset is another person's dawn. When everything seems to come to an end, there's always a new beginning around the corner. More often than not, it requires looking back on our history – in this case, 20 January – to help guide us forward.
Here are five events that went down on this particular day:
1930 – Happy Birthday, Buzz Aldrin!
Ninety-two years ago, the second person to ever set foot on the moon was born.
Born in Montclair, New Jersey, Edwin Eugene "Buzz" Aldrin, Jr. became an airforce pilot in 1951. From 1963 onwards, he achieved astronaut status at the National Aeronautics and Space Administration (NASA).
But his achievement to date came six years later: alongside Neil Armstrong and Michael Collins, he partook in NASA's first manned lunar landing mission. When their lunar module landed on the moon, Aldrin became the second man to set foot on its powdery surface.
In the aftermath, he became a household name, with many honours and awards under his belt. He retired from NASA in 1971, and thereafter was involved in all aspects of piloting, engineering and technological/space exploration research.
1971 – "What's Going On" Goes Strong
It was only released 51 years ago, but Marvin Gaye's pop hit, "What's Going On", still has great relevance today.
"What's Going On" was written and released during a time when police brutality was rife in the United States of America. It was inspired by an incident in 1969, in which the San Francisco police attacked a crowd of hippies. Co-writer Renaldo "Obie" Benson witnessed the event, so he, Gaye and songwriter Al Cleveland put together the song as a reflection of their worries and protest against such violence.
Its message, brought to life by Gaye's silky vocals, saw the song shooting to #1 on the R&B charts, as well as #2 on the pop charts. It also became the title track of Gaye's album, which was released four months later.
Today, police brutality still remains a topical issue in the States, if not in many parts around the world. Doubtless, the message of "What's Going On" remains pertinent during these uncertain times, allowing us to pause and reflect on the values that matter the most: compassion, peace and love.
1982 – That Time Ozzy Osbourne Bit Off a Bat's Head
The year 1981 saw Ozzy Osbourne biting the heads off of two doves. Surely he could never top such a controversial stunt?
(Un)surprisingly, Osbourne did just that: merely a year later, the British rocker was performing in Des Moines, Iowa, when a teenage fan threw the carcass of a dead bat onto the stage. Osbourne then picked it up and bit off its head, thinking it was a rubber toy.
Boy, was he wrong. Very wrong.
"My mouth was instantly full of this warm, gloopy liquid, with the worst aftertaste you could ever imagine," Osbourne wrote in his memoirs, "I Am Ozzy". "I could feel it staining my teeth and running down my chin."
Afterwards, the rocker underwent a round of rabies injections, which were said to be quite painful as far as injections go. To date, he has not bitten off any animal's head again.
1993 – Goodbye, Audrey
Twenty-nine years ago, the light dimmed on the star that was Audrey Hepburn, who passed away at 63.
Born in 1930 in Brussels, Belgium to an English businessman and a Dutch aristocratic mother, and educated mostly in England, Hepburn returned to the latter country at the end of World War II to pursue a career in movies.
While filming a movie in Monaco, she was spotted by a French author named Colette, whose novel "Gigi" was being adapted for the theatre in 1951; Colette subsequently recommended Hepburn for the starring role.
Since then, Hepburn's career went from strength to strength. Starring in hits like "Roman Holiday", "Sabrina", "Breakfast at Tiffany's" and "My Fair Lady", she became a critically acclaimed actress with many accolades to her name. She also worked exhaustively with the United Nations Children's Fund, raising money and awareness for the organisation.
In September 1992, Hepburn was diagnosed with a rare form of abdominal cancer. In her final months, she became more confined to bedrest. She passed away at home in Tolochenaz, Switzerland. She was survived by her partner of 13 years, Robert Wolders, and her two sons Sean and Luca.
2009 – The New POTUS
In 2009, Senator Barack Obama of Illinois was inaugurated as the 44th president of the United States of America.
Two months earlier, Obama won the US national elections after defeating Senator John McCain of Arizona. Per the electoral results, the 47-year-old Democrat gained 365 electoral votes and nearly 53% of the popular vote; as for his 72-year-old Republican challenger, McCain only registered 173 electoral votes and more than 45% of the popular vote.
Resultantly, Obama was elected to the White House, and his inauguration took place in Washington D.C., where – witnessed by crowds of onlookers stretching from the Capitol Building to the Washington Monument – he called for a "new era of responsibility" in his speech.
He said: "The time has come to reaffirm our enduring spirit; to choose our better history; to carry forward that precious gift, that noble idea passed on from generation to generation: the God-given promise that all are equal, all are free, and all deserve a chance to pursue their full measure of happiness."